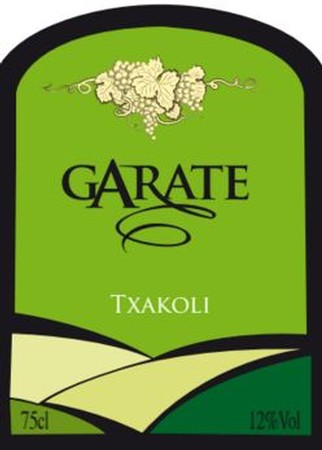 Garate Txakoli Ojo de Gallo 2015
This wine actually does not exist.
The only way to taste and drink Garate's Ojo de Gallo (the rooster's eye) is to visit them at the winery for lunch, own a bar in Bilbao, or to be a family member. How it is that the Zubiaur's offered us 20 cases is past my comprehension. I still don't know how it happened. I guess they felt sorry for me because I got lost finding them.
During lunch we drank only two wines, the obvious choice, the white, was stupendously good. But Egoitz' father Jesu noticed that I continued to return and taste the pink wine and he asked me why. He contended that most people don't get it or appreciate what it is, although historically speaking it is the family's most important wine.
A small plot near the family home was planted with Hondarribi Beltza about 1910. Today the vines are gnarly old beasts and yield very little fruit. They milk about 1000 bottles from the parcel each year by blending white grapes during the fermentation to acheive this light garnet, almost pink grapefruit color (hence the name, rooster's eye).
Until a few years ago the family drank it all from tank at their own meals but Egoitz saw an opportunity to begin bottling the wine and offered some to a few friends that ran bars in Bilbao and also the occasional customer directly at the winery. But I could see right away that this wine was the one that made them proud. Four generations of Zubiaur have made wine in Llaudio, and this style was first and probably made the family name.
When Egoitz wrote us note that said, "My father wishes for you to have some of the rosat wine. How about 20 cases?" I got a little choked up. Then I cut the purchase order before he changed his mind!
This is not a slosh it down around the pool pink wine. Instead, make a proper meal and watch this baby go to work with almost anything you come up with. We had it with some morcilla (blood sausage) and fresh cod slathered with olive oil and good salt.
A can't miss!
This item is currently out of stock.
Wine Specs
Varietal
Hondarribi Belza
Appellation
Txakolina Arabako