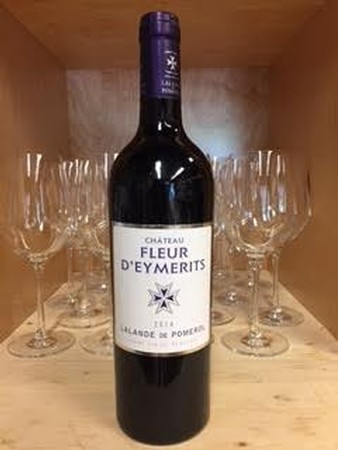 Fleur d'Eymerits Lalande de Pomerol 2019
Varietal
Merlot/Cabernet Sauvignon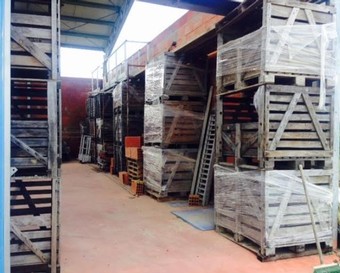 Vincent Lagrave is a former rugbyman that farms exactly 1 hectare in Lalande de Pomerol, and is in the process of renovating a building using his own homemade scaffolding--made from old fruit picking bins and pallets! (pictured). It will eventually become his winery, but he sees this as a 3-5 year plan. He's really in no rush.
Lagrave makes just one wine from this secluded and beautiful parcel, a co-fermented beauty made from Cabernet Sauvignon (for power), Merlot (for color and richness), and Petit Verdot (for special sauce). All the grapes are picked in one day, by hand of course, with only the best clusters brought in to ferment, and the rest left to picked later, or for the birds to snack on.
Depending on yield, Vincent grows enough fruit to fill only 8-12 barrels each vintage, a stingy production that yields just a few thousand bottles each year. But in 2016, following a spring freeze that naturally limited production to just 15 total hectoliters--just SIX!
That adds up to a mere 1800 bottles. It is hands-on micro-production in extremis. With thousands of brands and wines available in the Bordeaux marketplace each year it's hard to comprehend how a guy like this does it. But Vincent is happy, works hard, and makes a wine he likes to drink--a little bit brawny, dark-fruited, and filled with life--a lot like him.
This is Vincent's third vintage. We bought 2013 when he first released, he skipped 2014, and last year we gobbled up our tiny allocation of 2015. But this year, we got there early and bought one entire barrel of those scarce six that were filled. Each wine has gotten better than the last. This is classic wine from an untraditional winery. A real gem.
Wine Specs
Varietal
Merlot/Cabernet Sauvignon