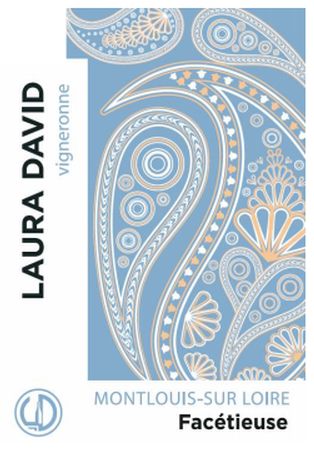 Fall 2021 CRUx6 Quarterly Whites
This quarter you'll enjoy a sort of white wine Tour de France. Six lovely bottles from lots of different corners of L'Hexagone. Here they are:
Lapinesse Graves Blanc Cuveé Prestige 2019--We were wowed by a full lineup tasting at Lapinesse recently. The reds were rich, complex and delicious. The sweet wines are astonishingly layered and complete. But the white? Well, that's were the truth lies. This is a white Bordeaux with great length, complexity, layering and life. The new released 2016 is a showstopper--concentrated, filled with puissance, and finely tuned. Wow factor. This wine almost didn't happen. Only 1200 bottles were produced due to a limited vintage, and by the time we showed up lots of local restaurant friends have almost wiped out the whole vintage! But alas, a few hundred bottles will make their to our warehouse. The Prestige bottling spends just under a year in older oak barrels to give added layers of richness. A bottle to drink now, or over the coming 5 years--happily!
Camarette Ventoux Sauvignon Blanc 2020--There may be no better value in French wine today than the Ventoux. It lies in the shadow of top Rhone wines like Gigondas, Vacqueyras, and the esteemed Chateauneuf-du-Pape. But with prices for those wines broaching the $75 price tag, why bother? I ate a meal at Camarette recently and started with a glass of this beauty, a truly lovely white wine that whet the appetite, and wakened my tastebuds. A Sauvignon Blanc from the south of France is a rare bird. If there's a white in this quarter's mix that is meant as an everyday, crank-it-down, whatever reason bottle--this one is it! Don't be fooled by the low price tag on this wine. It was made in small quantity, handcrafted, and drinks more like a far more stylish French white wine than the Ventoux typically offers.
Mas Karoline Cotes Catalanes Blanc 2019--Caroline Bonville comes from a well-known Champagne producing family, but grew up in Bordeaux. Mother, father, and sister all remain in the wine business in one of the two places, but not her. Instead, Caroline put down roots and chose to raise her family in the Roussillon, the deep south of France, in the face of the majestic Pyrenées, and not far from Spain. This white wine is hauntingly good. Blended from old-vine Grenach Blanc and Gris with small doses of Carignan Blanc and the local Macabeo, it is it once minerally and quivering, but is also rich and unctuous in the mouth. A hard wine to forget.
Laura David Montlouis 'Facetieuse'2018--I'm glad we got to Laura David early, while her star is on the rise. We plan to go back again and again, to take in the cool of her caves, load the car with her magnificent bottles, and buoy ourselves with the fire and energy of a young winemaker. I hope you'll take an opportunity today to get to know her wines for yourself! This Montlouis comes from a small 1.5ha parcel of Chenin Blanc grown on a sandy/clay and flint vineyard not far from her winery. I find this wine to be a case study in just how darn wonderful Chenin Blanc can be when handled correctly. The wine is bone dry (less than 6 grams of residual sugar), very fine and soft, yet screaming with fruit like white peaches, quince, and kumquats. NO--it is NOT sweet. It is simply awesome, with a near perfect balance between acidity and fruit. You could enjoy this with almost any meal, but her thinking tends towards sweet and sour, and spicy dishes.
Roquemale Les Rocs Blanc 2020--Dominique Ibanez and Valerie Tabaries began Roquemale in 2001, having searched high and low looking for just the right place. They had their "love at first sight moment" when they drove under the viaduct arches and stood among Roquemale's old vines and olive trees. The magic of that day translates well into their delicious bottles of wine. Les Rocs Blancs rocks! An uncommonly rich and creamy white from this part of the wine world, yet made entirely in stainless steel, and built to drink young and fresh. A real kitchen sink mix of varieites--Grenache Blanc, Roussanne, Marsanne, Viognier, and Vermentino. A darn polished white wine.
Puits de la Compostelle Blanc de Blancs 2019--This is where the Loire meets Burgundy. The Cotes-de-la-Charité is one of tinniest appellations in France and only received its appellation status in 2009. Previously all the wines were simply Vin de Pays. But what I discovered in Emmanuel's cellar were finely tuned, multi-dimensional examples of fine wine--Pinot Gris, Sauvignon Blanc, Gamay. I was immediately taken by the complexity and completeness of Emmanuel's white wine, playfully called Blanc de Blancs (a sparkling wine term typically). With this wine he carefully blended Pinot Gris, Sauvignon Blanc, and Chardonnay, the latter from old barrels, into a rich but still refreshing white wine. The wine truly is an intersection of Alsace, Burgundy, and the Loire--a really unique bottling for anywhere in France. I think you'll love this just about anywhere, anytime. The Sauvignon gives a citrusy refreshing quality, the Gris gives mouthwatering acidity, and the Chardonnay rounds it out with some flesh and richness. A neat bottle!
Ready, set, go!