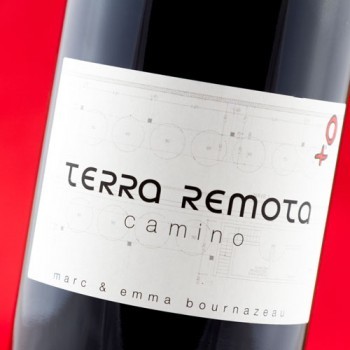 Holiday Reds 6-pack
For friends & family of Jess Dynda
With this six-pack you'll be introduced to a mix of from all four countries from which we import--France, Spain, Portugal, and Italy. And, I wanted to be a little more value-oriented here, in order to show off some of very favorite $20 reds.
I hope you'll enjoy some of these on future Zoom tastings, and of course during your holiday meals.
Cheers!
Mas de l'Abundancia 'He Ma' DO Montsant 2019, Catalonia, Spain 2019, $18
Jesus Maria di Mateu is a retired college professor of anthropology and history at the University of Barcelona. Ten years ago he began his second life (at 51) and returned to his boyhood home to renovate his families 6 hectares where Priorat and Montsant have their geologic meeting. (separated by the river just below his property) For years Jesus sold most of his wines to Mondavi, but this project ended about 3 years ago. Our timing was excellent as Jesus has been wishing to get back into the US market but not quite sure where to start.
The Mas de L'Abundancia Montsant HE-MA 2019 is truly a Montsant without parallel. Offering this wine at $15 is ridiculous. A recent bottle over pork chops and roasted potatoes was just perfect. A rich, complex, gutsy red offering with a deep saturated color.
Terra Remota Camino DO Emporda, Cataloinia, Spain 2017, $27
This is a solitary, captivating spot that appears to be far removed from the rest of the world, and explains the name Terra Remota. Paradoxically, despite the remoteness of the location, this area has been occupied by human communities since ancient times. Thus, remains of settlements belonging to the Iberian culture have been documented in the region, which goes to prove the long history of the human presence in this territory.
Camino is a gorgeous, silky, refined red blend of Grenache, Syrah, and Cabernet Sauvignon, with fine dusty tannins. Good to drink now, but will age beautifully for up to 10 more years. I love this unique combo that feels a little bit Rhone, a little bit Bordeaux, and a whole lot of Spain.
ZF4 Syrah IGT Veneto Rosso, Italy 2015, $24
It was during one of those typical moments of not knowing what the hell was about to happen next, that along with a small group of other Cru travelers a few years ago, we found ourselves trodding up a long driveway that overlooked the fantastic Lake Garda. We had just finished one of those stupidly epic lunches in the lakeside village of Lazise with Giovanna Tantini and Marco Zanoni. The plan was to walk off some calories and also take in the view. But only in the end did we realize what was happening. Not only were we at the highest point above the village, and yes the view was magnificent, but we had also arrived at their most prized and hidden vineyard--a 1 acre, garden-like parcel of Syrah.
Marco moved around among the vines with ease, a farmer at home among his prized plants, tasting a berry now and again, and wishing out loud he could exclusively spend all his days there. "Be sure to tell people about this place," he proposed to me. "It's pretty special." So I promised I would. And here it is.
Adega Monte Branco Alento Tinto 2018, $16
The Adega Monte Branco is everything I love in the spirit of a young winemaker with energy, passion, and a determination to create something special and long lasting. I just love this plump, wild-fruited, opaque wine. The schiste soils give a haunting minerality, but the warm, dry sun of the Alentejo makes for a rich, succulent, saturated wine. A beautiful bottle to enjoy year round.
Les Hautes Noelles Vin de Pays Gamay 2018, Loire Valley, France $15
Domaine Les Hautes Noëlles is a family property founded in 1930 in the village of St Leger les Vignes. A manuscript referred to vines being grown in the village as early as 1180. St Leger les Vignes is a small town located about 15 kilometres south-west of Nantes and is part of Muscadet Côtes de Grandlieu, the earliest Nantes vineyard appellation.
This playful little Red Gamay was the fan favorite of a recent trip with 18 consumers. I watched with glee as bottle after bottle was laid to waste at a lunch of sole with pommes de noirmoutier. It was a cool day, and we drank the wine a little cool too. I wonder how many of you will call for more?
La Rose Vimiere 'les Eymerits' Bordeaux Superieur 2018, $19
Vincent Lagrave is a former rugbyman that farms exactly 1 hectare in Lalande de Pomerol, and is in the process of renovating a building using his own homemade scaffolding--made from old fruit picking bins and pallets! It will eventually become his winery, but he sees this as a 3-5 year plan. He's really in no rush.
Lagrave makes just one wine from this secluded and beautiful parcel, a co-fermented beauty made from Cabernet Sauvignon (for power), Merlot (for color and richness), and Petit Verdot (for special sauce). All the grapes are picked in one day, by hand of course, with only the best clusters brought in to ferment, and the rest left to picked later, or for the birds to snack on.
Exclusively Available for friends & family of Jess Dynda