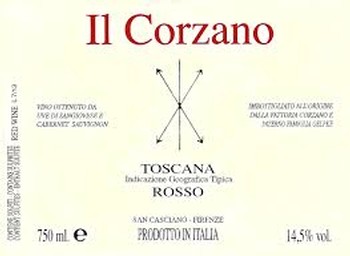 Corzano e Paterno Il Corzano 2014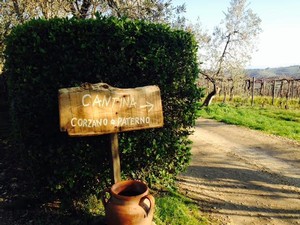 If you, dear reader, manage to ever visit the fantastic farm of Aljoschi Goldschmidt in Tuscany, you will receive an email from him prior to your arrival. Contained within will be advice to NOT trust your car's GPS to find the winery, and should you choose to use the GPS anyway you will instead end up on a driveway suitable only for mountain goats. And your rental car will be toast.
So on my first visit to Corzano e Paterno, I almost needed a new rental car.
But after slowly backing out of the rut-lined "road", I made the 20 minute circuit around this large property and found the correct driveway. It's a long slow drive and one that you wish you could take just one way in, and to never return to reality.
This is an extraordinary Tuscan farm of olive trees, sheep (for Tuscany's best cheese), and wine. We'll get around to importing cheese and oil in the year's to come but its the wine that will lift our boat and introduce you to this incredible place.
Il Corzano is Aljoscha's "super Tuscan" if you will, although I find all his wines, in fact, "super". Here we have Cabernet Sauvignon and Merlot working together with Sangiovese to form a wine of great power, structure, and complexity. The wine spent nearly 2 years in barrel, but only of which 40% were new. The result is an opulent and weighty wine, yet still with the trademark Corzano finesse.
Happy to have you fritter some of this away for the next 10 years.