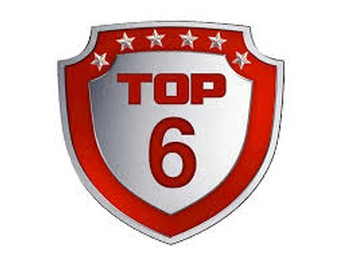 CorksCru 6 Best of 2017
We continue to have a vested interest in the farmers and winemakers we meet, the wines they make, and the stories they have to tell. As of this writing we're working directly with about 50 wineries in France, Spain, and Italy, and this past year about 50,000 of their bottles found their way into our warhouse and then out into your car. Thank you!

And along the way we stayed tried and true to one of our ideals--providing, delicious, affordable, everyday wine that prefers to end up in the recycling bin rather than lost in the cellar. This list drives the point home:
Poggio al Sole Chianti Classico 2014, $25--There's an awful lot of not very interesting Chianti out there in wine world. This gem from Giovanni and Katrina Davaz is memorably good. Ready for action with your next Italian feast.
Laguille Merlot Cotes-de-Gascogne 2016, $13--The answer to the question, "We need a party wine that won't cost much that everyone will love." Done. Guy Vignoli makes this juicy, warm Merlot in southwest France and would love to take you out for Cassoulet if you ever visit! (this year's only repeat on the list)
La Paroisse 1878 Cotes Roannaise 2015, $25--Probably my personaly favorite wine on the list. Made by Jean-Claude Chaucesse from vines planted in, you guessed it, 1878. Think of that...130 year old vines. Holy mackerel. This is Gamay in its purest, most succulent form. You'll blow your geeky wine friends away with this bottle.
La Camarette Armonia Rouge 2016, $12--I still consider it a personal mission to bring you wines that taste like $25 and cost just half that. The wines of Nancy and Alex Gontier near Avignon fit the bill. This is a 'kitchen sink' Rhone offering that brings an awful lot to the glass for the price. Dark red, juicy and uncommonly rich.
La Casaccia Barbera Guianin 2015, $18--Ah yes, Barbera. The grape variety we can't keep around. We offer one, it goes away. This one set a land speed record for sales earlier in the year so I went back and asked for more. Feel free to ask for extras if you'd like. Everything is right in Barbera World with this bottle--concentrated, fresh, lively, and mouth-watering. Giovanni Rava nailed it.
Mas Karolina Cotes-du-Roussillon 2014, $22--We opened a bottle of this just last evening, as a quick reminder, and it immediately transports the taster to the wonderful but inhospitable vineyards of Catalan France. Vines struggle here but always reward the winemaker with the most awesome, teeth-staining, concentrated fruit. Caroline Bonville makes the wines she wants to drink, and wants you to join her for dinner with this plush, velvety old-vine wine.
So there you have it--3 French, 2 Italian, and ahem, 1 French-Catalan. A nice balanced variety and no surprise, averages around $17-18 bottle. Its what we do!
2 or more units
$84.00/unit