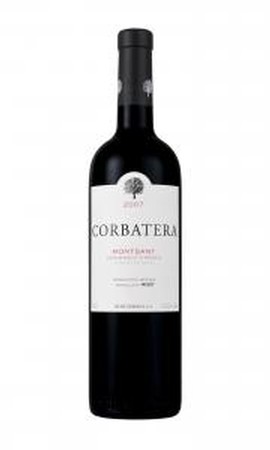 Corbaterra Montsant 2011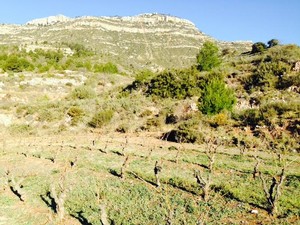 Ramon Almazora took over the the winemaking from his father in 1999 at Corbatera, but his father's presence looms large. The family farms just 1 hectare near the village of Cornudella, at the foot of Montsant's hightest peak.
Ramon's father began working their parcel in the 50's and trudged from the village everyday for almost 50 years to tend their wonderful plot of Cabernet Sauvignon and Grenache, plus some olive trees. It is a 3km hike, often with a horse and some equipment. Then, back to the village for lunch, and after, another 3km back to the vineyard. For half a century!
All of what the senior Almazora grew was sold to the cooperative wineries and then returned to the family as generic wine. But...it paid the bills and along with the production of olive oil, the tending of bees, and a few other crops, provided a living for the family. When Ramon returned to the family "farm" at the turn of the century he was determined to make more of what he knew was a special place.
He convinced his father that they should begin making their own wine and began renovating a small old bakery next to their house into an intimate winery. I counted 9 barrels and would put the whole thing at about 600 square feet. They make just one wine and at the elder's insistence, they pick co-ferment all the grapes on the same day. Tradition dies hard.
In the end we are presented with a Spanish red wine of unusual authenticity. There is no modernist intervention here. The nine barrels yield about 2500 bottles each year. No more. There are no Reserva blends or single-vineyards---ALL OF IT is single vineyard and Reserva--and OLD VINE--with most of the grapes planted in the 30's. Wow.
Are there more spit-polished wines made with these grapes coming from nearby Priorat or elsewhere in Montsant. Sure. Press darlings, award winners, point eaners. But there are none like this--a true farmhouse wine that hasn't changed much in 75 years.
This 2011 is a powerful, stunning wine--brimming with fruit and concentration.
Wine Specs
Varietal
Grenache/Cabernet/Syrah