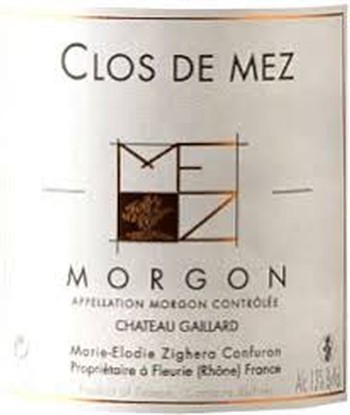 Clos de Mez Morgon Chateau Gaillard 2013 (Magnum)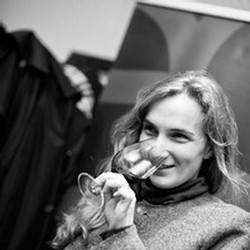 A decade ago Marie-Elodie Zighera (M.E.Z.) attended a tasting in Beaune and the conversation came around to her vines in Morgon, from a small parcel owned by her grandmother and planted before WWI. A curious listener knew the place, called "Chateau Gaillard", and also recalled drinking wines from the property half a century or more earlier--reminiscing of how youthful, expressive and beautiful they still were. Marie-Elodie was hooked on this idea.
So instead of crafting her wines in the modern school of Beaujolais--juicy, tooty-fruity, and headache-inducing, she began research that ultimately revealed to her that Gamay in Beaujolais could be handled in the same way as Pinot Noir a bit further north in Beaune.
There is nothing modern here. One can more imagine they've stepped into a winery in 1930 rather than 2016. There is an utter void of fancy winemaking tools and equipment present. No closed top fermenters, no carbon-dioxide caps, and no wine released before spending several years aging in barrel and bottle. A d'antan (yesteryear) winery for sure.
Morgon "Chateau Gaillard" 2013 comes from a small vineyard owned by 4 generations of Zighera women and for my money, is the crown jewel of the appellation. At first, the wine revealed a smoky, leafy aroma but after 10 minutes was singing with exotic and dried fruits, a whiff of truffle, and an intense black cherry. One of the finest examples of Cru Beaujolais to ever cross my lips.
And here it is for you in a magnum "party size"--ready to enjoy with your next holiday meal or any small group of wine loving friends. Or, buy two of 'em and bury the other. Come back to it in maybe 10 years? Yes, you will be rewarded!