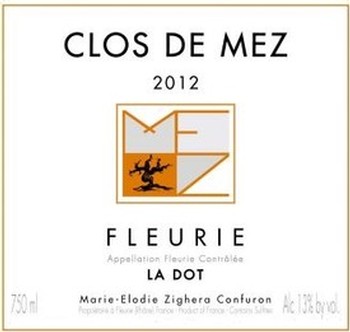 Clos de Mez Fleurie La Dot Vertical 3-pack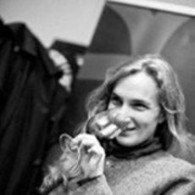 Marie-Elodie Zighera is unlike any young winemaker I've ever met.
Her winemaking style is firmly rooted in 1911, the year her oldest vineyards were planted. As a winemaking 30-something one might expect to listen to her explain the virtues of this new method and that. But instead she reveals a story that I'll bet she's told a thousand times.
A decade ago she attended a tasting in Beaune and the conversation came around to her vines in Morgon, from a small parcel owned by her grandmother and planted before WWI. A curious listener knew the place, called "Chateau Gaillard", and also recalled drinking wines from the property half a century or more earlier--reminiscing of how youthful, expressive and beautiful they still were. Marie-Elodie was hooked on this idea.
So instead of crafting her wines in the modern school of Beaujolais--juicy, tooty-fruity, and headache-inducing, she began research that ultimately revealed to her that Gamay in Beaujolais could be handled in the same way as Pinot Noir a bit further north in Beaune.
There is nothing modern here. One can more imagine they've stepped into a winery in 1930 rather than 2016. There is an utter void of fancy winemaking tools and equipment present.
Marie-Elodie makes just two wines from small parcels in Fleurie and Morgon. Her Fleurie, from a vineyard parcel called La Dot, could be mistaken for a village level Cotes-de-Nuits wine made from Pinot Noir. The wines reveal a silky elegance over an hour open in the glass. They are among our most unique treasures.
With this 3-pack you'll get a look into three of the past six vintages of Marie-Elodie's fine work. Here are my thoughts on each:
2012 Fleurie La Dot--the most elegant, feminine and silky of the lineup. A bit lighter color, but still brimming with fruit and finesse. Simply lovely
2013 Fleurie La Dot--a warmer vintage yielded darker color wine, with a lot of dried fruit intensity, some fresh white mushroominess, and a richer mouthfeel.
2015 Fleurie La Dot--a vintage for the ages that combines 2013's ripeness with 2012's structure and acidity. There's a lot to love here and for me it is a picture of how Cru Beaujolais can be made without the bubble gummy quality.