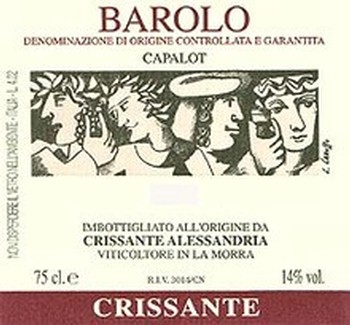 Cellar Cru Red/White Mix Spring 2021

Maso Thaler Sudtirol Sauvignon Blanc 2019--In Italian, the word for mountaineer is alpinista. I think this would be an appropriate moniker for a winemaker in Tyrol. The pitch and grade of the Maso Thaler vineyards can be 40 degrees in some places. Vines hang precariously on granite hillsides. It's awesome, but very tiresome too I imagine. The vine rewards hard work though. It always thrills me to find such an elegant, finely-tuned final result considering the gruel that went into it. Such is the case at Maso Thaler.
With a mere 1800 bottles produced in 2019, the Sauvignon Blanc is the rare gem of the Francesco and Filippo Motta's lineup. About 10 days apart in early October the fruit from this half hectare is picked at two different sugar levels--the first for acidity, and the second for ripeness. It's a unique way of seeking balance in a wine, and adding some richness without sacrificing freshness and verve. Will it remind you of Sancerre? I have no idea, but I do know it stands out in the crowd of any Sauvignon tasting. Made entirely in stainless steel to preserve its zip and light.
Mas de la Abundancia De Calpino 2017--Comparing a Spanish white wine to Grand Cru Chablis is a bit jerky, I guess. But when I tasted this bottle over this past winter in the kitchen of Jesus del Rio Mateu, it was the first thing that came to mind. Then, when Jesus told the story of the wine, as with all of this farmer/historian/anthropologist's stories, my comprehension took shape. First, it is made from Grenache Blanc planted around 1898! Second, there is total production of just 295 bottles. Third, it is Spain's best white wine.
None of these things are misprints (although one is an obvious opinion). In fact, Jesus believes he has the oldest white grape vineyard in Catalonia on his hands, planted by his 2nd great grandfather just after phyloxerra. Wow. The vineyard is a gnarly old man, with vines like small bushes, low to the ground, and yielding a really tiny, but intense few clusters of grapes each year. So when Jesus offered me 48 bottles of this incredible wine I had no idea who I would sell it to. But how could I say no? I guess I could happily drink it all myself, but instead it seems right to share this incredible bottle with just a small cadre of good customers.
Domaine Martin Sancerre Culs Damnés 2016--Pierre Martin assumed responsibility for his father's domaine about 10 years ago. His vineyards surrounding the village of Chavignol are among the best of the region. Everybody knows it. His parcels in Culs de Beaujeu and Mont Damnés are small, but the envy of other wineries nearby. And in 2016, he stepped out with a remarkable white wine combining the two.
Simply named Culs Damnés, and blended from one barrel of each to create a micro quantity of superb wine, just 600 bottles of the ultimate Sancerre Blanc. The barrel gives remarkable depth and complexity, allowing the wine to shine, while protecting the wonderful minerality and complexity. For my money, Sancerre at it's very best.
Crissante Alessandria Barolo Capalot 2007--Alessandrao Alessandria's wines are just plain easy to love. My experiences with Barolo over my 25 years of doing this have ranged from a tannic mouthful of pure pain, to wondering why I just don't relocate there so I can drink them every day while I eat a creamy tajarin for dinner. Alberto's Barolo obviously tends toward the latter.
My tasting notes on this wine point to comments like this: "macerated and dried fruit, a faint whiff of licorice, and edge of grilled herbs like thyme and rosemary." Re-reading them as I write this recollects how mouthwatering I found all of Alberto's wines--a wonderful hallmark for me. I really love the savory elements in Nebbiolo like this. They're completely ready to drink on their own, or enjoy with small nibbles of a good, dried crumbly cheese.
Alemat Monferace 2016--About 5 years ago a 19th century document was discovered in some library or archive somewhere that spoke of two noble wines of the Piedmont. The first, understandably, was Barolo--the wine that has launched a thousand wine lovers, and drained a million pocketbooks. But the other, to the great delight and surprise of winemakers in the Monferrato region of Piedmont, was called Grignolino--a grape and wine that today is considered light, tannic, and complicated. Say what?
So on the heels of this discovery, a small group of 11 Monferrato winemakers organized themselves to bring back this older style of Grignolino winemaking, and beginning with the near perfect 2015 vintage, they all created a singular wine from each of their estates. And Savio and Elisabetta Domenici, with their tiny 1 hectare parcel, joined the association and added their passion to this super cool project. Get out your biggest wine glass and watch this beauty develop over a few hours. Magic.
Si le Vin St. Joseph Les Crets 2016--On our last visit Sylvain Badel remembered my affinity for this wine--pure Syrah in its highest form--concentrated, structured, dark and brooding. A nice bit of dusty fruit, a crack of the pepper mill, and a whiff of good black olives. All the classic elements of this important and revered appellation. Then he mentioned he had saved 60 bottles for me. Sold!
Crets comes from an impossibly small .30 ha parcel, and yields just about 400 bottles of wine. It's Sylvain's best, no doubt, and he makes it only it top vintages. This is just his 5th in 17 years. Cool.