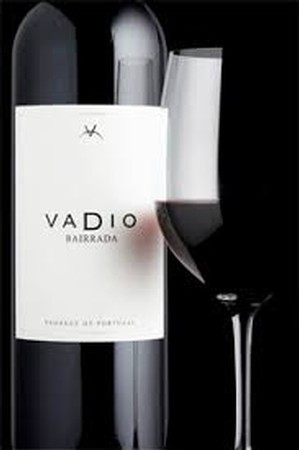 Cellar Cru All Reds Winter 2000
France, Italy, and Portugal are on the docket this quarter friends. I'm especially pleased to introduce you to a new winery called Vadio, from the central Portugal appellation of Bairrada. To go along are a pair of incredible Pinot Noir--one from Burgundy and the other from Menetou Salon, near Sancerre.
You'll also enjoy the newest vintage of one of our calling card reds--the Cuvée 1878 that comes from nearly 140 year-old Gamay near Roanne. And rounding it all out is a thourougly incredible Barbera from our wild-haired friend Giovanni Rava.
Enjoy!
Vadio Tinto 2010, Special 10-year edition--Here we are with a pretty awesome opportunity to enjoy a library selection, a limited edition. It was almost an afterthough at lunch, to wink at us and propose to taste an older wine. And who doesn't want to do that? Baga. Remember the name. I'm hooked.
I think of Baga like Pinot Noir, meets Nebbiolo, meets Syrah. It is at once delicate and finely aromatic, and then in the mouth a little more intense and rich. This one needs a big ole glass, or at least a good decant for an hour before you rip into it. A wow moment through and through.
Monte Branco Alento Tinto Reserva 2016--This is a classic, native Portuguese wine through and through. The local Aragonez, Alicante Bouschet, and Touriga Nacional work beautifully together here to make a simply wonderful bottle of wine. The local soil consists of schiste (slate) and marble (!), and creates wines of dark-hued, almost maroon color. I love the whiff of eucalyptus and the chocolate-y dynamic that erupts from the glass. Anything you decide to barbecue the remainder of this summer and into fall will thank you for this pairing. One year in mostly neutral oak gives a classy richness too.
La Paroisse Cote Roannaise Cuvée 1878--Jean-Claude Chaucesse (show-sess) and his wife Laetitia cultivate vines that are an average of 80 years old near the charming village of Renaison. He is the 13th generation of Chaucesse to farm the same land with documents showing the work to have begun in 1610. Over four hundred years later the property, and the work, has passed from father to son. Jean-Claude's two young sons seem primed to continue the heritage.
This cuvée 1878 is the finest wine of the appellation and one of the finest wines we import. Period. It comes from a tiny vineyard of just under 1 hectare. In 2010 he and his wife Laetitia decided to commemorate the 400th anniversary of their heritage winery La Paroisse (the Parish) by creating a special wine produced only from these old vines. They appropriately decided to name it 1878. Elegant and simple. And this 2019, at merely 141years old, might be the best yet...
Van Remoortere Menetou Salon Rouge 2019--Did you know that this part of the Loire, where the river changes its course from northbound to westbound toward the sea, historically was part of Burgundy? Pinot Noir used to run the show here, but after WWII Sauvignon Blanc gained more traction as thirstly patrons in Paris wine bars wanted wine a lot, and wanted it NOW!
But what abou the red? Well, I would challenge any Pinot lover to close their eyes and imagine a fine village Burgundy in stature, complexity, and finesse. I'd put Antoine van Remoortere's Pinot into a heady category, among the best of what one tastes from village level Burgundy. I like my Pinot scrumptious, satiny, and sexy; not earthy, reduced, and smelly. I want pure, lively, aromatics that get my olfactory senses firing on all cylinders. This wine does it, and does it remarkably well, and probably more.
Marchard de Gramont Nuits St. Georges Aux Allots 2017--Bertrand Marchard de Gramont started his career in the cellar at the legendary Domaine Comte Georges de Vogüé in Chambolle-Musigny, where he learned to love wines of elegance and finesse. When he started his own domaine, there were some 5 acres of his vineyard holdings that were not planted - high on the slope atop the extreme southern end of the Nuits-St. Georges appellation, a lieu-dit named Les Vallerots.
There had been vines there prior to phylloxera, but everything was ripped out at the end of the 1800s. Between the two World Wars people had attempted to replant there, but the project was started and then abandoned multiple times. Finally Bertrand planted it in 1984. Then in 2001 he took on the massive job of removing trees and boulders from the highest portion of his parcel and planting on the steep, thin soils there. This is where we find the birth of this lovely red Burgundy from the stingy but rewarding 2017 vintage.
La Casaccia Barbera Monferrato Caliche 2016--Twenty years ago Giovanni and his wife Elena Bassignana acquired an 18th centuryvabandoned villa named La Casaccia (almost literally translated as "that shitty little house") and gradually restored the main building and brought back into production the impressive subterranean cellar excavated into the local volcanic rock. The cellar was soon equipped with a line of stainless steel tanks and a bottling unit, and the vineyard converted to organic farming.
But, it is in two, large 500 liter old barrels that Giovanni reserves his best wine, from a old-vine parcel of Barbera that he calls Caliche. This wine has some kind of refinement and grace. Don't hesitate to squirrel some away for a years longer too. The reward will be great.