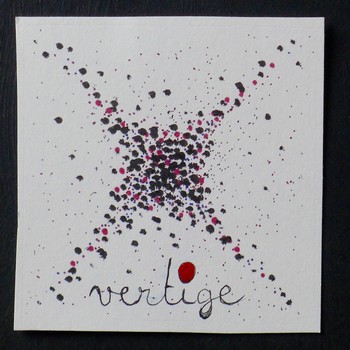 Cellar Cru All Reds Spring 2021
A true powerhouse of Cellar Cru reds here--all single grape variety bottles.
Two different pure Grenache from Catalonia. Two pure Syrah--one from the Roussillon and the other from the northern Rhone. Then two Piedmont reds--a pure Grignolino made in the style of Barbaresco, and the other a pure Nebbiolo from Barolo--nearly 15 years old.
Enjoy!
Crissante Alessandria Barolo Capalot 2007--Alessandrao Alessandria's wines are just plain easy to love. My experiences with Barolo over my 25 years of doing this have ranged from a tannic mouthful of pure pain, to wondering why I just don't relocate there so I can drink them every day while I eat a creamy tajarin for dinner. Alberto's Barolo obviously tends toward the latter.
My tasting notes on this wine point to comments like this: "macerated and dried fruit, a faint whiff of licorice, and edge of grilled herbs like thyme and rosemary." Re-reading them as I write this recollects how mouthwatering I found all of Alberto's wines--a wonderful hallmark for me. I really love the savory elements in Nebbiolo like this. They're completely ready to drink on their own, or enjoy with small nibbles of a good, dried crumbly cheese.
Alemat Monferace 2016--About 5 years ago a 19th century document was discovered in some library or archive somewhere that spoke of two noble wines of the Piedmont. The first, understandably, was Barolo--the wine that has launched a thousand wine lovers, and drained a million pocketbooks. But the other, to the great delight and surprise of winemakers in the Monferrato region of Piedmont, was called Grignolino--a grape and wine that today is considered light, tannic, and complicated. Say what?
So on the heels of this discovery, a small group of 11 Monferrato winemakers organized themselves to bring back this older style of Grignolino winemaking, and beginning with the near perfect 2015 vintage, they all created a singular wine from each of their estates. And Savio and Elisabetta Domenici, with their tiny 1 hectare parcel, joined the association and added their passion to this super cool project. Get out your biggest wine glass and watch this beauty develop over a few hours. Magic.
Mas Karolina Cuvée Vertige VV Syrah 2016--This is grape-growing wild style in this part of France. There's extreme heat, no water, no other vegetation, and very few other wineries. It's no surprise villages like Maury, Rivesaltes, St. Paul, and Thuir hardly even register on the wine map. But that doesn't bother Caroline Bonville. She goes about her business with intensity and a dash of audactiy. She knows well that growing wine would be eaiser somewhere else, but the reward not as great.
I watched her "work the room" at a local restaurant in Maury this past year and came to understand her motivation. At once she held a deep conversation with the manager about balancing life and work, all the while entertaining a raucous group of rugby players with one bawdy story or another. Its the all too necessary mindset in this hardened part of France and her wines reflect their maker at the end of the day. That's all we can ask for.
Here we have a special bottling of pure old-vine Syrah, all from the schiste-strewn vineyards of Maury, and from vines of between 50-90 years old. Vertige speaks to the steep, unrelenting vineyards from which it comes. This is a saturated, instense, almost black/purple wine guaranteed to stain the teeth a little.
Abellars Priorat La Font 2015--Ramon Almazora is a dental technician in Barcelona, running his small winery on weekends with his father. I've joked with him that his career combination is appropriate because of the "teeth staining" quality of his wines. He smiles, and agrees.The Finca Mas de L'Abella is an old farm located near the village of Cornudella de Montsant. Before WWII Ramon's grandmother (he called her Titi) was taken to L'Abella when she was a little girl in order to protect her from what was to come. In later years he often heard her speak of the "Abellars"--the place where the bees are kept, but he never knew precisely where it was.
In 1999 Ramon learned that L'Abella was available for purchase and was surprised to find out that it was only about 10 minutes from his village! On that vineyard site is an old-vine parcel of Grenache and in 2015 Ramon decided to finally create a special bottling from it. Here it is--the only bottles that exist in the US. Get ready.
Si le Vin St. Joseph Les Crets 2016--On our last visit Sylvain Badel remembered my affinity for this wine--pure Syrah in its highest form--concentrated, structured, dark and brooding. A nice bit of dusty fruit, a crack of the pepper mill, and a whiff of good black olives. All the classic elements of this important and revered appellation. Then he mentioned he had saved 60 bottles for me. Sold!

Crets comes from an impossibly small .30 ha parcel, and yields just about 400 bottles of wine. It's Sylvain's best, no doubt, and he makes it only it top vintages. This is just his 5th in 17 years. Cool.
Terra Remota Cuvée GG Pure Garnatxa 2019--This is a solitary, captivating spot that appears to be far removed from the rest of the world, and explains the name Terra Remota. Paradoxically, despite the remoteness of the location, this area has been occupied by human communities since ancient times. Thus, remains of settlements belonging to the Iberian culture have been documented in the region, which goes to prove the long history of the human presence in this territory. In recognition of this, for its logo, Terra Remota has used two symbols attributed to these ancient communities, engraved on blocks of granite: O+
Cuvée GG is crafted from pure Garnatxa, and aged for 18 months in French oak. It is an impressively built wine and meant to be drunk with a special meal. And I wouldn't hesitate to try it right away while it is exuberant and youthful. But then again, ten years in the cellar won't hurt either!