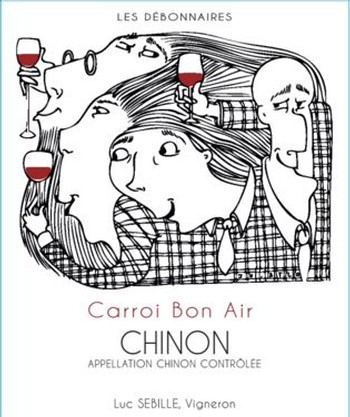 Carroi Bon Air Chinon Debonnaires 2012
Luc Sebille farms 14 gorgeous hectares in the middle of a Loire natural park near the nice city of Chinon. Here, Cabernet Franc runs the show, with its natural home on rich sandy soil flecked with river rocks and limestone. It's a recipe for success and we find Luc's wines to be a reference for the appellation.
Even though he looks like a countryman, and makes great country wine, we were taken with the fun-loving way Luc packages his Chinon, providing an artistic, lively bent to an otherwise traditional appellation. Like him, the wines stand out in a crowd!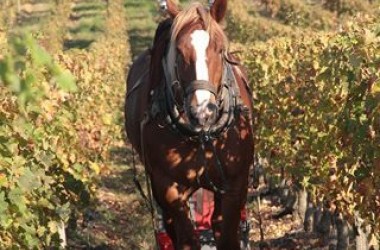 Luc makes just one wine, Les Débonnaires, from a mix of 40-80 year old vines that he farms naturally and organically with a horse. Many parts of the Loire feature wineries that are doing the "return to nature" thing. But I think after years as a dairy farmer, Luc wouldn't have had it any other way.
Winemaking is very simple here--grow healthy, vibrant grapes; vinify with minimal intervention and added sulfur; bottle and enjoy.
And enjoy is just the ticket here. I love this wine right now. It's a bottle to consume within the next year or two for whatever the reason. Les Débonnaires is silky, rich, and energetic Cabernet Franc with a nice balance of tannin.