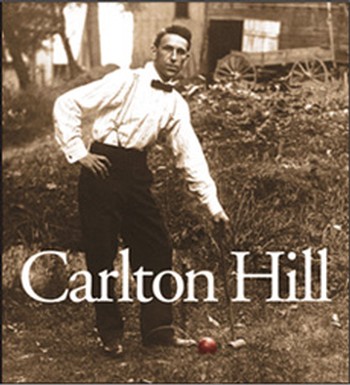 Carlton Hill Estate Pinot Noir 2011
Carlton Hill Vineyard is unusual among its Oregon peers and neighbors because it enjoys a pure eastern exposure to the sun, not unlike the great Gran Cru vineyards of Burgundy, but in contrast to most Oregon vineyards which face south. The eastern orientation of our vineyard allows the grapes to ripen in the most gentle manner possible, preserving the delicate-yet-complex nature of the Pinot Noir grape.
The Carlton Hill Vineyard sits at an elevation ranging between 420 and 480 feet and is comprised of Willakenzie and Peavine soils.
And yes, sitting on top of Carlton Hill Vineyard is a manicured croquet court that overlooks both the vineyard and the Willamette Valley. It's here that we host croquet tournaments, lunches and events. Thus, the presence of croquet mallets on our logo.
Hey, local wine makers have to have some way to relieve the stress of the growing season here in Oregon. You might call bocce and croquet tournaments "wine makers' games."
This item is currently out of stock.
Wine Specs
Appellation
Willamette Valley