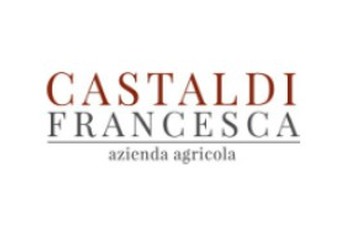 Cantina Castaldi Alto Piemonte 3-pack
*Pre-Arrival Offer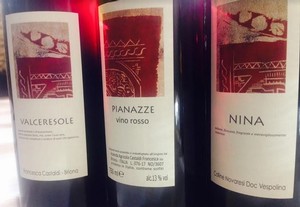 The Cantina Castaldi sits below the magnficient Castello di Briona, a medeival fortress with origins in the 12th century. The juxtaposition is not lost on Francesca Castaldi who just began her winery operation only 10 years ago. That parts of her winery share a few subterranean walls with the castle is a "the more things change, the more they stay the same" mantra.
Francesca's father and grandfather were grape growers and winemakers in Briona during the 20th century, but largely following WWII, amid the full force of the industrial revolution in northwest Italy, their commerce declined. Francesca was born into a winemaking family but instead followed a path into finance and accounting. It wasn't until a surprise inheritance came along that she made the decision to dust off her family legacy and begin a new winemaking tradition.
Along with her son Marco, Francesco now farms a lovely organic vineyard composed of 6.5 hectares on the doorstep of the Italian Alps, on a lovely plateau above the village of Briona. This area was once the cradle of wine production in northwest Italy. Long before Barolo and Barbaresco were the darlings of Piedmont, this area situated between Turin and Milan, was the region's wine tap. In fact, just 100 years ago it was believed there were 100,000 hectares planted in the Alta Piemonte. Today, just 400. Think about that.
Although Nebbiolo is still Francesca's bread and butter, she also works with native grapes like Uva Rara and Vespolina, and bottles micro quantities of each. This work helps keep the tradition alive and well at Cantin Castaldi.
With this 3-pack you'll receive one of each of:
2017 Uva Rara Valcerasole--From the hightest elevation vineyard in Briona comes this pale ruby red that gives a fine and layered complexity in the mouth. Often used as a blending partner with Nebbiolo, Francesca likes to show one in its pure form. Surprising tannin to cover the teeth, with a haunting mineral acidity. Ready for a good slow braise of beef or lamb shanks.
2017 Vespolina Nina--From vines Francesca planted in 2003 and now beginning to show its potential. A truly native grape of the area and believed to be some kind of offshoot over the centuries of Nebbiolo. I love the black cherry aromas that are intermingled with sweet and savory herbs like fennel and tarragon. One of the most interesting wines tasted during a recent 10 day jaunt in northern Italy.
2016 Nebbioo Bigin--Barolo and Barbaresco have earned their modern reputations on the back of Nebbiolo. But for me, the true expression of the grape comes from much farther north, in Lombardy, and here in the Novaresi hills. This is the Nebbiolo we should be looking for--finely layered, lovely silky texture, and loaded with fresh and dried red fruits. A stunningly good bottle of Nebbiolo that would typically be overlooked on a wine list.
Normal discounts apply: 5% off on 6packs, 10% off on solid mixed cases or more.