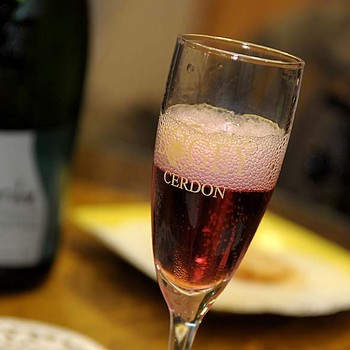 Bubbly Six-Pack 2017
Six Foamy Bubbly Sparkling bottles of awesome:
La Casaccia Metodo Classico NV--A terrific Pinot Noir/Chardonnay from the Piedmont, and quite unusual. Made in a Champagne-style--nice and brut, with good intense bubbles. ($24)
Ampelidae Armance B NV--Our "house" bubbly around here for many years. This Loire beauty just can't be beat at under twenty bucks. Drink it with impunity. ($19)
Ampelidae Armance B Rosé NV--The pink version of the above wine arrived a couple months and has turned into a dark-horse for favorite sparkler of the year. Another winner at ($19).
Boccard Cerdon Bugey NV--Speaking of Adult Sparkling HI-C--This is hands down our number one selling bubbly of the year. Keeping it around is a real problem. We're lucky to have some available this late in the year. ($18)
Mathieu Cosme Vouvray Fines Bulles NV--Pure Chenin Blanc from the Loire with a really nice fine petillance that persists in the glass right through to the end of the bottle. Mrs. Cru's hands down favorite every year. ($21)
Bainbridge & Cathcart La Danseuse NV--But for my money, this is the year's winner, a glorious bottle of bubbly rosé that just brims with life and energy. I love the dark, garnet color this year and the nose-tickling persistent foam. A perfect bottle of bubbles. ($24)
Want a Sixer with your name on it?
Just $99
(regular at $125)