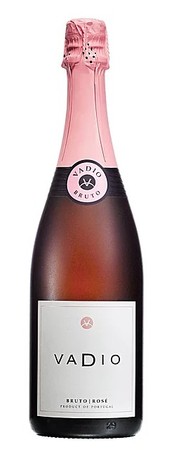 Bubbly Cru 6-pack of Sparkling Wines
This six-pack is one of my most favorite mixes of wine, from anywhere, in any form, that I have ever put together. Why?
Because 4 out of 6 wines come from Portugal, and are the result of a great visit there last Spring. That's right, a bubbly six-pack that is 2/3 Portugeuse. No joke.
Here they are:
From the overall-sporting Rui Lucas and his warehouse winery, two sparklers--a Rosé and a white, made from the dynamite grape Baga.
Prior Lucas Falala Metodo Classico 2018--

This is a Blanc de Noirs--a white wine made from red grapes. I love the richness and sourdough aromas here. But Baga also gives loads complexity. This is not a simple wine.

To toast on its own, or drink throughout a multi-course meal. ($24)

Prior Lucas Metodo Classico Rosé 2018--

We came to Bairrada to understand better the local grape called Baga. I have always believed that coming to an understanding about a particular variety can be acheived by looking at sparkling wines. For me, this one takes the cake.

Low alcohol, pure, rose petal-ly rosé, nice and bone dry, and oh-so refreshing.

The middle of Portugal to find great sparkling rosé? Apparently so.

There will always be a place in our cupboard for this one! ($28)
And from the same region, near the city of Coimbra, another rosé and white from the throwback young guy, Luis Patrao and his Vadio Wines.
Vadio Espumante Branco Solera NV--

Honoring the long tradition of sparkling wines in the region of Bairrada, Luis reinvented the production of the sparkling Vadio by aging the base wine using a Solera method which started in 2007, with already 10 harvests in the base wine.

The aroma has great complexity and elegance, as a result from the solar aging. It is dominated by nuts, notes of crystallized fruit and a slight salinity. The palate is creamy and rich with a balanced acidity and a lot of depth. My favorite wine overall of a recent trip. ($29)

Vadio Espumante Rosé 2018--In the sparkling Vadio rosé we try to explore the versatility of Baga. We selected a 30 year old vineyard plot from a small farmer where the vigorousness of Baga does not allow very high maturations and the acidity dominates.

Light salmon-colored and a very thin persistent bubble, the nose shows plenty of fresh red fruits. In the mouth it reveals freshness based on its vibrant acidity balanced by the creaminess of the mousse. ($27)
From France, a lovely Pinot Noir Rosé from our friend Emmanuel Rouquette, toiling away quietly and wonderfully in the Nivernais countryside.
Puits de la Compostelle Pinot Noir Brut Rosé--

This is Emmanuel's only sparkler--a glorious example of Pinot Noir Rosé that I first tasted at the Coq au Poule Noir in nearby Charité-sur-Loire. Even as a single diner the bottle disappeared way too easily, alongside a wonderful roasted chicken with some spring morels. Yum. ($27)
And finally, an Italian sparkler from Piedmont, brought to you by the wild-haired Giovanni Rava at La Casaccia.
La Casaccia Metodo Classico NV--So here we have a Piemontese Barbera, Freisa, and Grignolino producer of high-repute, and what am I talking about? Sparkling wine! Well, forget that it's Italian--this champenoise sparkler made from Chardonnay and Pinot Noir could hold its own in any Champagne tasting. You'll see! ($28)
Overall, a perfect mix between 3 Rosé and 3 whites, and wines from Portugal, Italy, and France. I told you I would dig high and low for these things!