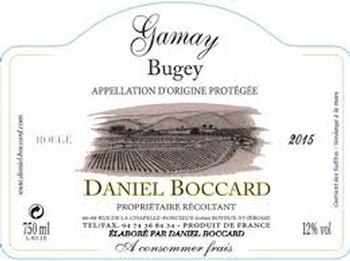 Fasten your seat belt.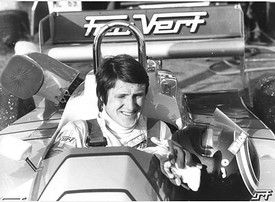 Daniel Boccard is not going slow, and never has been. A six-time Alps Grand Prix racing champion in the 80's, Daniel retired to his family farm and began the task of making wine from their sub-alpine vineyards in the Savoie. To call his place in the wine world spectacular is selling it short. A visit with him and his family this past February was truly remarkable.
We started in his cold winery, tasting wine after wine that resonated with mountain freshness. We cornered hard and fast to sparkling wines, and then made the final turn into a 3-hour family lunch that was filled with bacchanal and warmth.
There is only one business in Poncieux--his.
The Savoie is remote and wonderful. Even though only an hour from Lyon (where most of his wine is sold), it might as well be a different country. Verdant, pastoral, lush and lots of clean air. There's lots to like. I like thinking about the place when I tip a glass back into my gullet.
For our purposes I chose a pure, mountain Gamay to get your juices flowing. It is juicy, lively, pretty and downright delicious. Boccard says to enjoy it a bit cool, so that's what we'll do. Why argue?