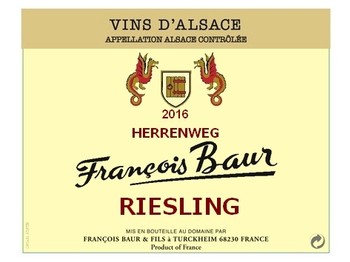 Baur Riesling Herrenweg 2016
Coming to love, enjoy, and appreciate Riesling is a very necessary step in the evolution of every wine lover. It's too bad there's such a negative connotation about Riesling. The mere mention of the varietal makes many people screw up their face like it has been suggested they drink a cool glass of diesel fuel.
This item is currently out of stock.