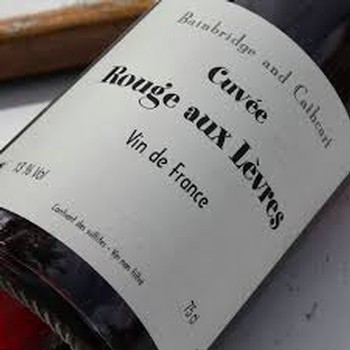 Toby & Julie Bainbridge Rouge aux Levres 2018
Appellation
Vin de France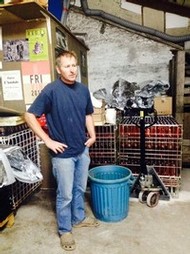 I've got a man-crush right here.
Toby Bainbridge kicked off his agriculture career driving one of those house-sized combine harvesters all over the American west for a few years. In Oklahoma he met his wife Julie, and not long after they hightailed it for France to work in wineries and teach English in Burgundy. An opportunity with a Loire winery called Domaine Mosse (through an Aussie connection) planted Toby and Julie firmly in Chavagnes-les-Eaux, a whopping village of about 120 habitants near Angers.
Toby works about 4.5 hectares of vines, mostly near Faye d'Anjou. He grows the little known Grolleau Noir for his only red bottling, and playfully calls it Rouge a Levres--Lipstick!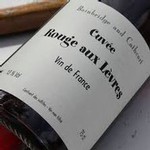 I'm not sure if this will stain your lips but it will sure have you licking them.
Like all of Toby's wines, this one is filled into a clear glass Champagne bottle and closed simply with a crown cap. He likes this in order to preserve freshness and to make sure the wine is never tainted by natural cork. The result is an, at first, slightly spritzy wine (don't worry, it dissipates fast), that you may be tempted to chug-a-lug once you get it going! Don't hesitate to try this slightly cool to really brighten up the fruit freshness.
Wine Specs
Appellation
Vin de France