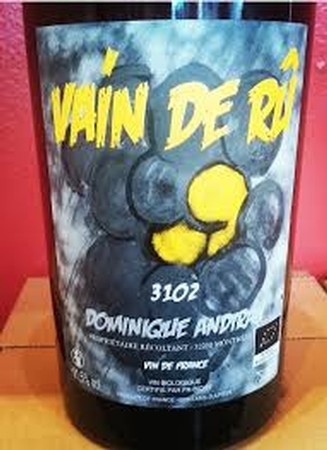 Andiran Vain de Ru 2013
Dominique Andiran worked as a skiing and sailng instructor before returning to take over the family vines in Gascogny but he continued to follow his own course. Gascogny, unlike say the Loire Valley, is not a bastion of organic and natural winemaking. More like a bastion of high yield, chemical winemaking.
Andiran is firmly in the natural camp focused on organic growing and minimal intervention in the cellar so native yeasts, no fining or filtering, and as little sulphur as possible. He also tends to not agree with the local appellation officials so his wines generally receive the most basic "Vin de France" designation and have some anomalies like "Vain" instead of Vin and transposed vintage dates. All in good fun. But the fun is mostly in the drinking. This brings Gascogne to another level with floral, honeysuckle, lemon, and grapefruit notes but also uncommon depth, weight, and mineral backbone.
Wine Specs
Varietal
Manseng/Chardonnay
Appellation
Vin de France