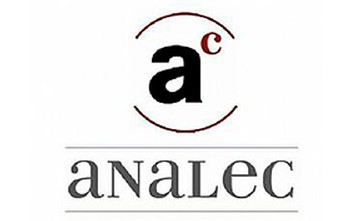 Analec La Creu Negre
Appellation
Costers del Segre
Varietal
Tempranillo/Cabernet Sauvignon
This item is currently out of stock.
I went to Celler Analec looking for Cava. And found some. But what I also discovered was this unique, high elevation red wine that really caught my fancy. The blend of Tempranillo and Cabernet Sauvignon gives a rich, hearty wine, but the mountain climate keeps things fresh and delicious too. Sure, it's a "big" wine but also one with some grace and finesse too.
Nalec is a tiny village on the Riu Corb in Catalonia's Costers del Segre. It's origins date to the 6th century, settled by Moors, where the word "Guanalec" means "a nice place by the river." I love that. It's really quiet, peaceful, and off the beaten path here. This is where one goes to get lost even though the bustle of Barcelona is just 90 minutes away.
Such is the way of life in Catalonia's back country, where horses, cows, and pigs outnumber the people and where it's still possible to get a $3 glass of wine that tastes good to wash down a good plate of porky fried rice. (can you tell I like it here?)
Why not make a simple peasant dish just like it and crack open this bottle of La Creu and toast a simple life?
Wine Specs
Varietal
Tempranillo/Cabernet Sauvignon
Appellation
Costers del Segre