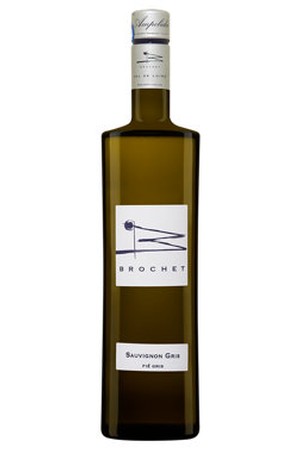 Ampelidae Brochet Sauvignon Gris 2015
*Pre-Arrival Offer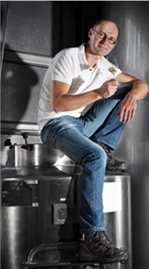 I had dinner with Le Profeseur last fall. The Professor is Frederic Brochet, a friend and winemaker working magic in the largely unknown Haut-Poitou in western France. About 30 minutes from the nice city of Poitiers, this is a generally unknown and mostly unappreciated part of France. But I love it here. It's close to the sea, sports a temperate climate, feels like old country, and has lots of ancient stuff. It's also the saffron capital of France and a great place to go mushrooming.
All good stuff...
We call Fred the professor because he holds a PhD in the science of taste from the University of Bordeaux (only in France, right?) Tasting with Fred is at once subjective but also scientific. He's super-sensitive to wine flaws and is thoroughly exacting with his own goods. His wines can be many things but they're always correct, that's for sure.
So Fred and I got together after spending the day at his winery, catching up on the new wines, talking about his numerous projects, and plotting a course to change the wine world. Fun stuff. All the while we enjoyed this bottle of wine at dinner, probably a new favorite in the Ampelidae lineup--a unique Sauvignon Gris.
Also known as Fié Gris locally, here we have a wine that aromatically reminds me of Sauvignon Blanc but texturally of Chardonnay. This one has never seen a splinter of oak so that it guards bright, fresh aromas. We love that distinctive square-shouldered bottle too. A totally wonderful and rare Loire white wine.