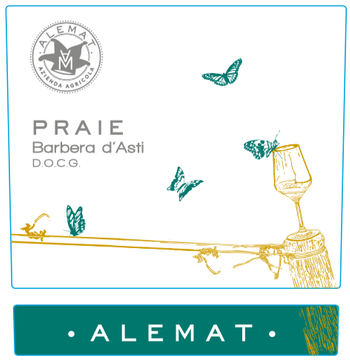 Alemat Barbera d'Asti Praie 2019
Pre-Arrival Special Offer
I was typically late for my first meeting at Cantina Alemat, but once I arrived, and told Savio Dominici where I was (at another nearby winery, La Casaccia), he started gesticulating wildly, and kissed his own forefingers, "Aaaah! Giovanni!! His wines are fantastico!"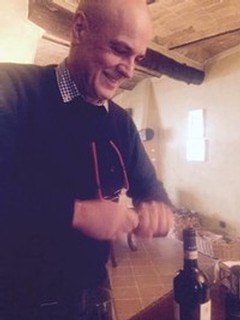 Over the course of 3 hours together Savio did this a few times. Instead of accepting praise for his own work he deferred to his neighbors', often believing their wines were superior to his.
But I think Savio might be selling himself short. His own winery, called Alemat (a Piemontese slang for "You're CRAZY!"), is pretty darn impressive in its own right. Only 10 years into his wine career, Savio is turning out an exceptional product. This Barbera d'Asti Superiore 'Augusta' 2013 is hands down his best wine, filled with richness and structure. But, it also has a silky, fine tannin component that gives remarkable complexity.
Savio checked out of a career in heavy industry (pipe fittings) and began his small winery near Asti with a head of steam and scientific bent. His winery is simple, clean, and magnificent. On the ground floor is an infernot, a sort of hollowed out cave that are famous in the area. It was excavated in the 1850's and used for wine storage. Lots of farmhouses have them, and they are valued now as Unesco heritage sites. People come from all around to tour these by bicycle.
Savio's infernot is home to a salamander named Sally. I didn't spot her, but she hides for most of the winter. Kind of like Alemat has been hiding from the general public. But not anymore!
This Barbera is the middle offering of a lineup of three different at Alemat. This one is made in large upright botti, huge wooden casks that hold 2000 liters. Savio owns just one and in 2016 he dedicated all his Barbera to it. It is a classic Barbera d'Asti--bright fruited, a little spicy and refreshing acidity. A wine like this makes it easy to understand why Barbera has become a fan favorite around here. Thoroughly and completely delicious.