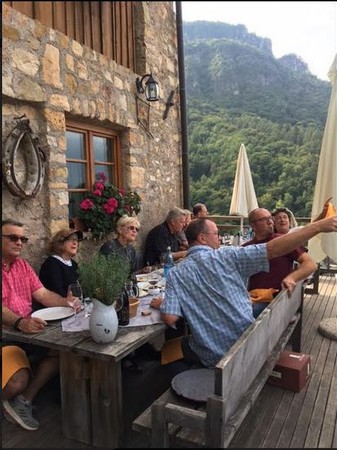 A Taste of Northern Italy
*pre-arrival offer
We spent 10 days in the true north of Italy during September 2018. Like, way north. This was an Itay's rooftop trip, some of it above tree line, and we all came away with an appreciation for some of it's wonderful high elevation wines.
These are the three favorites:

La Perla "Quattro Soli" Sforzato di Valtellina 2013--"Quattro Soli" means "four seasons" in Italian and is appropriate since it takes nearly a full year to produce this wine from bud break in Spring straight through to vinification in the Winter following the harvest. That's right, grapes are picked in October but often not pressed until after the New Year--drying in an attic above the winery where they lose about 30% of their water volume (kind of like Amarone is made). I can still taste this wine 11 days later and I'm scratching my head as to why more people don't know about Sforzato. Try it, and you will become a believer. Dark, structured, ample Nebbiolo with an uncommon finesse and prettiness considering its made essentially from raisins. Wow. ($48)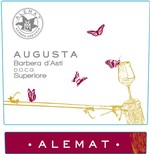 Savio Domenici is very quick to praise the wines of his neighbors while depricating his own. But I think he might be selling himself short. His own winery, called Alemat (a Piemontese slang for "You're CRAZY!"), is pretty darn impressive in its own right. Only 10 years into his wine career, Savio is turning out an exceptional product. This Barbera d'Asti Superiore 'Augusta' 2015 is hands down his best wine, filled with richness and structure. But, it also has a silky, fine tannin component that gives remarkable complexity. I wouldn't hesitate to bury this one for 5-10 years! ($29)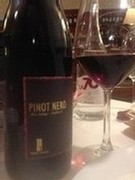 Maso Thaler Pinot Nero 2014 is a truly extraordinary bottle of red wine. Pure Pinot Noir grown at nearly 2500 feet of elevation and yielding succulent and concentrated fruit. To me there's really nothing like it. There's a bit of saltiness on the lips that gives way to a wild bramble of dark, jammy fruit like blueberry and blackberry. But it's the palate that makes it. The wine just keeps giving and giving. A fundamentally perfect wine. ($42)
A bottle of each is yours, to make a lovely northern Italian Trifecta, for just $84, almost 30% of the regular retail price.