 A 3-pack of Value Reds for Dobbsy
More than dog food, paper towels and soup.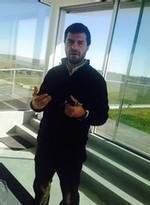 Adega Monte Branco Alento Tinto, Alentejo Portugal 2018
The Adega Monte Branco is everything I love in the spirit of a young winemaker with energy, passion, and a determination to create something special and long lasting.
We'll go back again and again to Monte Branco and when we do we buy a little of everything. Why? Because it's all good! There's no cherry-picking necessary here. All of it is special.
The Alento Tinto is a plump, wild-fruited, opaque wine. The schiste soils give a haunting minerality, but the warm, dry sun of the Alentejo makes for a rich, succulent, saturated wine. A beautiful bottle to enjoy year round.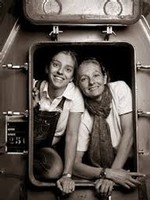 Domaine de la Camarette Armonia Rouge, Ventoux France 2019
Sisters Nancy and Alex Gontier run the fantastic Domaine de la Camarette in the shadow of Mt. Ventoux. Their farm consists of vineyards, olive groves, fruit trees, woodland, and a kitchen garden. Its not far from the bustling city of Avignon and if you listen closely enough you can hear cars on the autoroute, but this place is all about peace and tranquility.
There may be no better value in French wine today than the Ventoux. It lies in the shadow of top Rhone wines like Gigondas, Vacqueyras, and the esteemed Chateauneuf-du-Pape. But with prices for those wines broaching the $75 price tag, why bother?
A meal at Camarette recently began with a bottle of this freshly released Armonia Rouge 2019--a fruity and lively, yet rich and rewarding Rhone-ish red. Grenache, Cinsault, and Syrah work beautifully together to give a wine with uncommon richness and depth. A big surprise for just $17 and a wine to come back to again and again.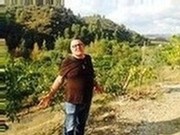 Mas de l'Abundancia He-Ma Montsant, Catalonia Spain 2019
Jesus Maria di Mateu is a retired college professor of anthropology and history at the University of Barcelona. Ten years ago he began his second life (at 51) and returned to his boyhood home to renovate his family's 6 hectares where Priorat and Montsant have their geologic meeting. (separated by the river just below his property) For years Jesus sold most of his wines to Mondavi, but this project ended about 5 years ago. Our timing was excellent as Jesus has been wishing to get back into the US market but not quite sure where to start.
The Mas de L'Abundancia Montsant HE-MA 2019 is truly a Montsant without parallel. Offering this wine at $18 is ridiculous. A recent bottle over pork chops and roasted potatoes was just perfect. A rich, complex, gutsy red offering with a deep saturated color.
---
Orders will be ready for pickup just prior to Labor Day 2020, or for shipping not long thereafter.
A further 5% off on two 3-packs
A further 10% off on four 3-packs or more