PRE-ARRIVAL OFFER #6 OF 2018
Deep Purple from the Languedoc
It has been too long since I talked about and imported this wine. Overall it was the second wine I offered all of you on pre-arrival almost 3 years ago. It gained an almost cult following, mostly because it was great wine, but also because the label looks like it says "Le Meow"--the potential for a French cat food brand.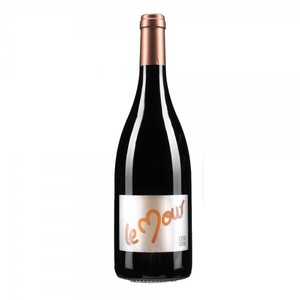 There was no production in 2014 (rain), and a small quantity in 2015 that we missed (my bad). But with this freshly released 2016, I'd like to re-introduce you to a bottle that is among my very favorite of the Languedoc.
Clos de Nines Le Mour 2016, regular $23
On pre-arrival just $18
5% off on 6-packs, 10% off on cases
Isabelle Mangeart has struck gold on a glorious 10 hectares in southern France. The Clos des Nines is all but a natural park with vines, old buildings, and olive trees situated between the Occitan cities of Montpellier and Sête, the latter visible on a clear day. It is as pretty of a vineyard as exists in all of the south of France.
Isabelle made a career change in 2002, leaving her Paris job working for Mars and along with her husband Christian and their three girls, put down stakes here in the sunny south. They named the winery after their daughters (Nines=daughters in Occitan), set about reviving the vineyard to a fully natural and organic farming standard, and have recently completed a terrific winery. This is a family operation through and through.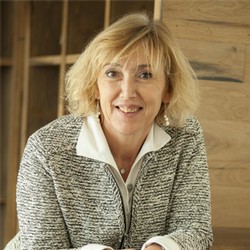 I was enchanted with Isabelle and Clos des Nines from the start. She met us on a Sunday, admitting that normally this is the day she sleeps late, reads the newspaper cover to cover, and drinks a lot of coffee. We're glad she did.
There are no weaknesses in the Clos des Nines lineup of whites, reds, and pinks. But the clear standout was this delightful bottle calle Le Mour (short for Mourvedre). I loved it immediately for its ripe, dark fruit, chocolatey richness and its youthful exuberance. It gives an undeniable look at a juicy, lively, sunny red wine of this part of France, but also sneaks a peek at something classier and more refined, sort of like Bandol, about an hour away.
I love the opaque purple color that shimmers in the glass. This stuff looks like a teeth-stainer, and is. I agree with Isabelle on this wine--it's a great bottle to drink while youthful although a few years in your cellar won't hurt.
I expect Le Mour to arrive with our first French container of the year, right around April 15th. To order please reply here with your request or click the link or photos above to read more and order online.
Cheers!
Dan