2011 PRIORAT
A LIMITED PRE-ARRIVAL OFFER
Friends,
Some of you will see the name and accompanying photo and automatically click "Sixer". Such is the popularity among our faithful of Ramon Alzamora's wines at Mas Abellars in Priorat.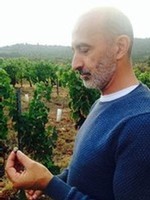 Ramon is a dental technician in Barcelona, running his small winery on weekends with his father. I've joked with him that its an appropriate combination of professions because of the "teeth staining" quality of his wines. He smiles, and agrees.
So I did something impetuous a few weeks ago and bought up all that remained of Ramon's wonderful 2011 Priorat, a wine we imported last fall in far too small of a quantity. Many of you wrote back right away looking for more, but alas, I messed that one up. Sorry.
But now, the last 120 bottles are on their way and will arrive in late May or early June.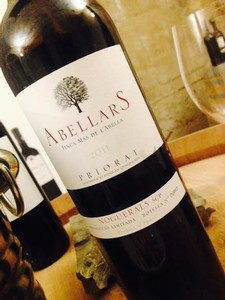 The Mas Abellars was the place that Ramon's grandmother was hidden during WWI. He often heard her talk of the "Abella"--where the bees are kept--but never knew it was only about 5km from his own home village of Cornudella. Finally one day his father explained the reason and the proximity of Abella, and Ramon was hooked. He made an offer for the property and with his father began its long slow transformation into a Priorat vineyard and winery.
It's a really fantastic place--pure Catalonia. Spanish scrub oak, wild fennel, and olive trees are one's entire vista. The classic licorella soils are abundant, and the Grenache, Cabernet, Carignane, and Syrah love this earth. Resulting wines are powerful, yet somehow understated.
For me, this is one of the top 3 or 4 Spanish wines I import. I just wish some was left around for me!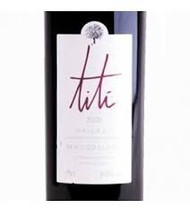 Finca Mas Abella Priorat 2011
on Pre-Arrival, just $17.50
or, grab a 6-pack for just $99
The 2011 vintage gave a wine of concentration and succulence. This is an opaque, almost black-colored wine through and through. The black slate soils give an almost teeth-rattling minerality to the wine (the Priorat fingerprint), and the flavors stay with the taster for many hours.
A late spring/early summer barbecue will be just the ticket for this really nice wine.
To order simply reply to this email with your request. Or, click the link or photos to read more and order online.
Cheers!
Dan