Happy Thursday Cru,
The eclipse is gone, and 108 degree days are seemingly in the rear view mirror. Personally I think it's going to stay nice and warm and beautiful here for awhile. So what do we now to continue this endless summer? We offer you some more delicious rosé, that's what!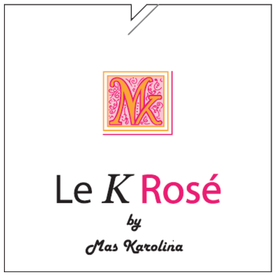 Pink Don't Stink--a rosé 6-pack
NOW for just $66!
(or Just $125 for a "Double Down" Mixed Case)
La Camarette Armonia Rosé, Ventoux 2016, $12

Devoy Martin Via Secreta Rosé, Lirac 2016, $17

Mas Seren Etincelle Rosé, Gard 2016, $15

Mas Karolina Le K Rosé, Catalanes 2016, $17

Rey Sisquo Rosé, Roussillon 2016, $15

Roquemale Les Cistes Rosé, Languedoc 2016, $16
This year's mix comes from all French women winemakers, and cuts an awesome travel path across the south of France from Perpignan over to Avignon. We're really liking all six wines this year for their lively, bright, juicy, refreshing dry style. You'll enjoy these bottles anywhere, anytime throughout the summer and into the fall.
Want one (at $66) or two (for the slightly better $125)?
Simply reply to this email with your request: "Sixer" or "Double Down", or just click the link above to read more about each wine and order on-line.
And/or, why not stop by the store this Friday evening starting at 4pm to taste a few with us, plus some other goodies? Our tastings are always free. Come one, come all.
Cheers!
Amalie, Yamile, and Dan, CorksCru Wine Merchants