Our Annual Sparkling Wine Tasting +
Two Tarts Cookies

Saturday December 10th and Sunday December 11th
Noon-6pm
---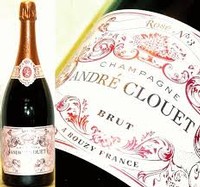 Elizabeth has the Two Tarts Bakery Cookbook in the house (if you pre-ordered, it will be ready to pickup!) and a whole mess of cookies ready to nibble. Jane has some holiday tunes queued up on the ipod, and this lineup of bubblies ready to pour:
Ampelidae Armance B Brut NV

Croix Montjoie Cremant de Bourgogne Brut NV

Tierry Triolet Blue Label Brut Champagne NV

Alice Beaufort Brut Rosé NV

Andre Clouet Brut Rosé Champagne NV
For just $10 you'll taste all these wines and enjoy a complimentary spread of cookies (about six different varieties) from the Two Tarts Bakery kitchen. Plus, we're sure there will be some reds open too..
Get your holiday shopping done, tip a glass with us, and enjoy some holiday sweets. Come one, come all! No reservations necessary.

Happy Holidays!
Jane, Dan, Elizabeth and the Cru