...and it's more bottle-aged Cru Beaujolais you shall receive!
Bonjour Cru,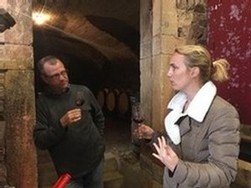 When I first offered this wine to you late last winter, you all took me by surprise. I needed about double the inventory to fill all the orders! So, over the summer I went back to Marie-Elodie Zighera and begged for a little more. And it worked! (kind of)
So today, I'm delighted to offer you a brand new 3-pack of beautifully conditioned, super-delicious, bottle-aged Cru Beaujolais from her smallholding in Fleurie.
Here we go:
Marie-Elodie has Fleurie available from the 2012, 2013, and 2015 vintages. An awesome 3-year perspective that I'd like to propose for you as a mixed 3-pack, one bottle of each, to get you (re)hooked on her lovely wines.
Cloz de Mez Fleurie Vertical 3-pack
Just $59 per 3-pack,
One bottle each of 2012, 2013, and 2015 Fleurie 'La Dot'
(regularly priced at $72)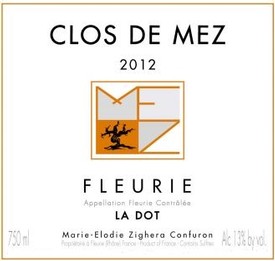 Fleurie "La Dot" has an abundance of complexity. We tasted all these wines together over an hour and Marie-Elodie joked that it was like having 15 different bottles in one. Each return smell and taste from the glass revealed something different--wild berries, black truffles, forest floor, cherries, and on and on and on.
The 2012 is feminine and dellicate--like drinking old Pinot Noir.

The 2013 is more rich and powerful, loaded with black fruits and a bit weightier.

And the 2015--just wonderful--pure, saturated, and rich Gamay. A classic wine!
I would put Marie-Elodie's wines on par with the best wines I've had in Burgundy and perhaps among our whole portfolio. The oldest of her wines have been resting in her cave for almost a decade now, and frankly, could continue on for another 30. They are the opposite of Beaujolais Nouveau.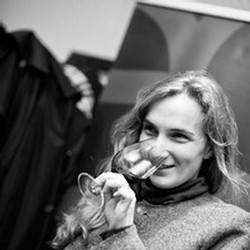 There is nothing modern here. One can more imagine they've stepped into a winery in 1930 rather than 2018. There is an utter void of fancy winemaking tools and equipment at hand.
Tempted?
Please reply to this email with your request, or click the link above to read more and order on-line. The wines will be in the store and ready to pickup when we open tomorrow, Friday 10/26 at 11am. I have enough this time around for just a few dozen 3-packs. If you're tempted please reply toute de suite!
Cheers!
Dan