Greetings!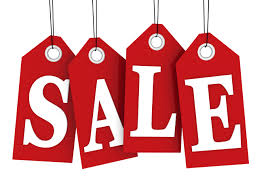 This only happens once a year so let's cut to the chase, shall we?
Our annual Labor Day Sale starts...NOW!

We love rounding out the summer this way. Let's call it a back-to-school, end-of-vacation, fall-stock-up sorta thing.
Here's a chance to load up on some favorites--reds, whites, pinks, bubblies--you name it!
Can't make it in person? Just reply to this email with your request and we'll get an order put together for you.
Any solid or mixed 6-pack--10% off
Any solid or mixed case of 12--15% off
Any mix of 3 cases--20% off!
Need it shipped? You can order this week and we'll hold it at the store until shipping weather allows.
The sale runs through the close of business this Saturday, September 2nd. If you have wines on order that need picking up this also is a great time. Why? Because we'll take a short vacation from the 3rd-6th to freshen up the place and recharge our batteries, re-opening Thursday September 7th.

So please stop by sometime during the week to say HI, taste some wine, pickup your goods, and load up on some of your favorites. Or, you can just write us back and say, "Mix me up a box of goodies, friends," or some such thing. Past examples include:
"6 pinks and 6 reds please, around $15. I'll be there later today."

"How about 6 REALLY nice bottles. $150 budget. Go for it."

"I'd like a few cases of ___________________ from the last 6-pack. That wine rocked!"

"You know what I like. Make it 3 mixed cases, two red, one white..."
We hope to see or hear from you over the next week to take advantage of our once a year sale. Come and get 'em!
---
Labor Day Sale 2017
HOURS:
Tuesday thru Saturday 11am-6pm
(with free tasting, and $3/glasses, all week long!)
Cheers!
Amalie, Yamile, and Dan