Happy Thursday Cru,
Well, the store has a LOT more room compared to last week at this time. Why? A giant sucking sound of rosé walking out the door, that's why. And oddly, NOW seems like the first week, with July 4th festivities just a few days away, and some sustained sunshine, that folks might be ready for summer's first frosty pink wine.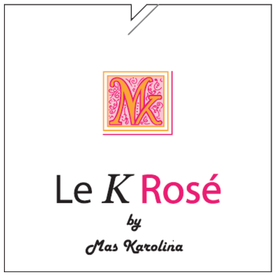 Lucky for you, we're fully stocked. If you missed out a few weeks ago, or if you already picked up and are ready for a re-stock (at 20% off on re-orders), give me a quick note! Here's what's included in this year's Pink Don't Stink--a rosé 6-pack for just $75:
La Camarette Armonia Rosé, Ventoux 2016, $12

Devoy Martin Via Secreta Rosé, Lirac 2016, $17

Mas Seren Etincelle Rosé, Gard 2016, $15

Mas Karolina Le K Rosé, Catalanes 2016, $17

Rey Sisquo Rosé, Roussillon 2016, $15

Roquemale Les Cistes Rosé, Languedoc 2016, $16
This year's mix comes from all French women winemakers, and cuts an awesome travel path across the south of France from Perpignan over to Avignon. We're really liking all six wines this year for their lively, bright, juicy, refreshing dry style. You'll enjoy these bottles anywhere, anytime throughout the summer.
Want one (at $75) or two (for the slightly better $144)?
Simply reply to this email with your request, or just click the link above to read more about each wine and order on-line.
And/or, why not stop by the store this Friday evening between 4-7pm to taste a few with us, plus some other goodies? Our tastings are always free. Come one, come all.
Cheers!
Amalie, Yamile, and Dan, CorksCru Wine Merchants