Hey friends,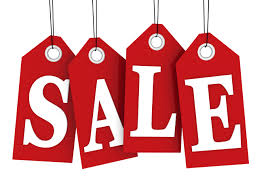 A nice quick hit this morning with a few random thoughts. (This is not the start of an SNL skit...)
SALE TIME
First, there's been a giant sucking sound coming from our store this week with lots of you loading up rosé to help battle the heat, and also to take advantage of our annual Labor Day Sale. As a reminder, the sale runs through tomorrow, Saturday September 2nd, when we close at 6pm.
10% off on 6-packs
15% off on all mixed cases
20% off any 3-case mix
Can't make it in person? Just write us back and we'll doll up an order for you to pickup or ship at a later time.
---
RR Barbecue Next Saturday
There are a few seats left for the 1st Annual "Paul B" Barbecue at Tournant PDX with our friends Harry and Wynne at RR Winery. This will be fun, with some live music, a genuine Carolina-style Q and, and loads of great Pinot Noir. The details are HERE.
Buy your tickets at the website link, or just reply here and we'll get you hooked up...
---
FREE Tastings
We're pouring wine all day today and tomorrow. C'mon in to beat the heat, chit chat a little, and pickup some goodies. The store is nice and cool.
---
And Finally...
We'll be closed from Sunday-Wednesday, but hope to see you later next week when starting Thursday Mrs. Cru will be back from France for two days of cameo appearances before she whips up desserts for the above-mentioned BBQ next Saturday evening.
Cheers!
Team Cru
Amalie, Yamile, Dan and Elizabeth