PRE-ARRIVAL OFFER #8 of 2018
A limited edition white, made even more limited...
There are 4 truths in winemaking, all of them having to do with the vintage at hand. Every year a winemaker ends up with one of the following:
An abundance of really great wine

A paucity of really great wine

A little bit of really terrible wine

Way too much really terrible wine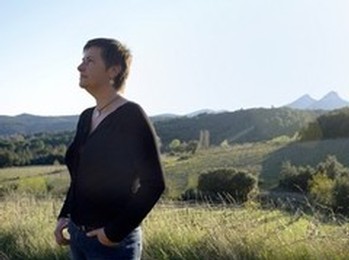 Today, we're talking about #2, and specifically the net results of the 2016 vintage. A spring freeze blanketed most of France for two days on April 27th and 28th that year. A particularly warm winter resulted in an early bud break and tiny cluster sets that showed up a month early. The freeze wiped many of them out, especially in the north of France. Some wineries suffered total losses.
But even in the south, just an hour from the Mediterranean, vineyards like Emmanuelle Schoch's took a hit too. Her total volume was down about 60%--not easy to deal with when you're only making 30,000 bottles a year. Thinking about small business economics in this manner is hard.
But late in the year, a winemaker couldn't have dreamed about better weather and better ripening conditions. There was simply no further challenge, and Emmanuelle claims she brought in the best grapes of her life. And I agree. The little bit of white she produced, just about 100 cases, is simply glorious.
I've secured about 20% of 'em for you and us.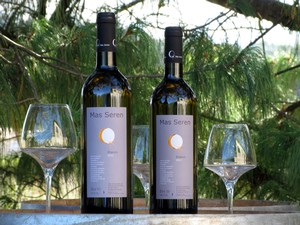 Mas Seren Etamin Blanc 2016, $22
on pre-arrival for just $15
5% off 6-packs, 10% off solid cases
All of Emmanuelle's wines have an astronomical meaning. Named after the Dragon Star in the constellation Draco, a fantastical beast, this wine combines Roussanne with Grenache Blanc into a wine that will raise your eyebrows for its complexity and richness. Emmanuelle also clearly shows what can be done with a wine with only tanks in a winery. To think that no oak came anywhere near this wine is pretty cool.
Anyone remember this from last year? It was good. Really good. Well, this one tops it. Folks pay lots of scratch for Burgundy, Sancerre, and Chateauneuf-du-Pape Blanc. Under $20 for this gorgeous white is a head-scratcher. Under $15 is just dumb.
A 6-pack would be a smart buy!
There's only one place to buy Emmanuelle's wines outside of France. Right here. And right around April 15th we'll receive this fresh batch of goodies. But not much, mind you. Just this handful of cases. To order, please reply here with your request, or click the link or photos above to read more about Mas Seren and order on-line.
Cheers!
Dan