Happy Saturday!
Sometimes I forget that I order stuff. And this morning, as I was reviewing the contents of our French container that just landed in NY, I realized I had asked for a couple things that I didn't remember ordering. Fun!
I'm half joking, of course. Sort of.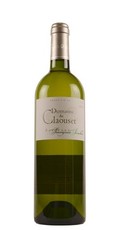 But here's the deal--on said container are two of my favorite French everyday whites, both Sauvignon Blanc, and both ready to open up and drink with impunity once they arrive in Portland in just about 2 weeks.
Labor Day picnic anyone?
I'll bet many of you recognize these names. Here they are:
Domaine du Claouset Bordeaux Blanc 2016--Really good white Bordeaux at just $14, a lively Sauvignon (with a bit of Semillon) with lots citrusy, lemon balm kinda stuff. All made in tank and preserved beautifully with fresh acidity. The French would call this wine gouleyant--slurpable!
Marigny Neuf Sauvignon Blanc, Loire Poitou 2016-- Most of you know the name by now, and lots of Fred Brochet's bottles have happily hit Oregon recycling bins over the years. Again, at $14 there's just not much else out there in this mold. A bit richer than the above wine, with more honeyed tones, yet still limpid and bone dry.
There's only one way to get some of these beauties. Right here, today, mixed into a 6-pack made up of 3 bottles each. And your price will be...
Just $66
Realizing that, ahem, fall is coming, I didn't actually order much of these. Requests will be taken first come, first served. Sorry, no web page on this one. If you'd like a Sixer or two, please simply reply to this email and I'll get you all set up. You'll have your goods in about two weeks...
Stay cool and have a great weekend!
Dan