Hiya Cru Friends,
Well, the store has a LOT more room compared to last week at this time. Why? A giant sucking sound of rosé walking out the door, that's why. And oddly, NOW seems like the first week, weather-wise anyway, folks might be ready for a frosty pink wine.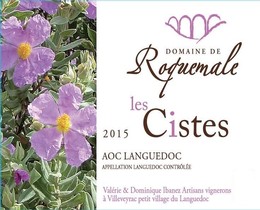 Lucky for you, we're fully stocked for summer. If you missed out last week, or if you already picked up and are ready for more (at 20% off on re-orders), give me a quick note! Here's what's included in this year's Pink Don't Stink--a rosé 6-pack for just $66:
La Camarette Armonia Rosé, Ventoux 2015, $12

Clos des Nines Niño Rosé, Languedoc 2015, $16

Mas Seren Etincelle Rosé, Gard 2015, $15

Mas Karolina Le K Rosé, Catalanes 2015, $16

Rey Sisquo Rosé, Roussillon 2015, $15

Roquemale Les Cistes Rosé, Languedoc 2015, $16
This year's mix comes from all French women winemakers and will be packed in one of our nice brand new blue wine bags--for FREE! We're really liking all six wines this year for their lively, bright, juicy, refreshing dry style. You'll enjoy these bottles anywhere, anytime throughout the summer.
Want one (at $66) or two (for the slightly better $125)? Simply reply to this email with your request, or just click the link above to read more about each wine and order on-line.
And/or, why not stop by the store this Friday evening between 4-7pm to taste a few with us, plus some other goodies? Our tastings are always free. Come one, come all.
Cheers!
Jane Averin, CorksCru Wine Merchants