Happy Friday!
Please stop by this afternoon after 4:00 to taste both these wines plus a few others. Today's offer is a summer stocker, of sorts. Two wines from the Roussillon, a stone's throw from the Mediterranean, near the city of Perpigan. French Catalan country if you will....
I met Cathy Sisquelle about a year ago under auspicious circumstances. She greeted me cordially on a sunny Saturday in the Roussillon (near Perpignan) and we began by having a quick tour of her small winery (love the 'peace and love' theme in the photo!). As we stepped through the door, Cathy screamed and was instantly on my shoulders looking for protection. Of course I had no idea what was going on until she pointed ahead of us on the floor.
Snake.
Husband Philippe showed up a few moments later (the scream was loud) and looked at the two of us like we were total fools. "It's dead," he proclaims, and kicked it with his boot. It slithered away. Not dead.
Eventually Philippe found and disposed of the serpent and we merrily went about our business, neither of us liking snakes very much, but probably more intimately introduced to any winemaker I've met in 25 years of importing.
When I returned to visit Cathy this past February I was greeted by her enthusiastic son who immediately asks, "Are you snake guy?" Yeah, that was me. "My mother has gotten a lot of marketing mileage from that story!"
Yeah, good. Glad to oblige.
I recalled this story yesterday as I was thinking through what would be among my favorite wines right now to have on hand throughout the summer. Of course this is a tough assignment, there isn't just one white and one red that I generally prefer. But, if I lived in the Catalan part of the south of France, and wanted to routinely be cooled off and refreshed, Cathy's wines would punch the ticket.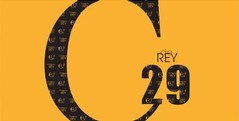 The White
A year ago Cathy introduced me to a wine she's the most proud of year over year, a dry Muscat planted by Philippe's great grandfather in 1929. I went ga-ga for this wine and then made the rookie mistake of importing only 60 bottles. (Jane's note: What were you thinking, dude?) We received it and subsequently opened one bottle on a Friday night in October and sold the other 59 in about 25 minutes to the first 8 customers that tasted it. Oops.
I have about double that available now of Cathy's Muscat C29 2015 ($15). Will that be enough?
The Red
I really love a youthful, bright-fruited red wine, especially served a bit cool (not cold, just cool) so that it shows its refreshing and juicy side. Cathy's Sisquo Rouge 2015 ($15) fits the bill. Let's consider for a minute that this was fruit on the vine just 8 months ago, and here we are offering it for sale today!
This is a lively and tasty Syrah/Grenache blend that Cathy refers to as having: fruits rouges croquants et épices douces sur air de garrigue--crunchy red fruits with soft spices and a whiff of the countryside. I want a glass right now!
During our recent visit we lunched on tapas (yes, its a French Catalan thing too) at the well-known Vigatane (pictured) in the old village of Canet-en-Roussillon. We drank both wines--both the newly bottled vintage of this dry Muscast, and the refreshing red with the small plates of gambas, jamon, calçots, favas, octopus, anchovies, and lamb skewers. This is good living, good eating, and good drinking...
And this time...no snakes
---
You can roll your own on this offer--
mix 'n match any combo of 6 for $66,
or any combo of 12 for just $125
Simply reply with your request--"3 of each", "9 red, 3 white", "half case of each"--something like that. Both wines are regularly priced at $15, so... a pretty nice deal at just over $10/bottle. The wines are in stock and ready to roll, like, right now. Come and get 'em!
Cheers,
Dan