Happy New Year Friends!
I made a number of resolutions a few nights ago and fully intend to break each one of them by or before January 15th. However, one business resolution I inted to keep, faithfully, all year, is that of the concept of Tuesday.
You will hear from me every Tuesday all the way through to til next Christmas. My promise is to deliver one, just one, really great offer to you on that day, always right aroud 9:30am PST. No more Thursday offers. No more of that Saturday morning stuff. Just every Tuesday. Book it. Call me Monsieur Fiable in 2018.
Well, today is Tuesday, and I'm sticking to my plan. So here we go. Road Cru special pre-arrival offers, v.2018, start right here. I'm delighted to have you join me on the road again this year...
PRE-ARRIVAL OFFER #1
"Upside Down"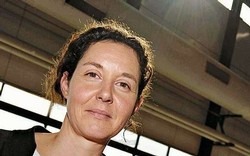 Many of you know that I'm spending a lot of extra time in France right now. In fact, I'll be back in Portland again on March 15th. And what that means is that I'm meeting more wineries, and connecting with our winemakers, in a more timely fashion than ever before. So when I ran into Caroline Bonville at a wine fair in Paris last month it became an act of prescience to taste the following wines.
I've known Caroline for almost a decade. When we launched Road Cru over two years ago I called her first and we quickly cut our first purchase order together. I love her part of France (the Roussillon) more than almost any other for its rugged, supremely handsome, yet tragically unwelcoming landscape that is wholly unsuitable for farming anything. Yet Caroline manages to corral something magical from her old vineyards of Carignane, Grenache, Macabeo, and Grenache Blanc.
Most of you already know well her marque--Mas Karolina. Hers are always among our most popular wines of the year. So this year, I want to start off right, by offering Caroline's best red and white--a cuvée she calls L'Enverre--the french term that means "upside down".
There's no sweet metaphor for the name. She simply believes that some glasses, once they are nearly empty, need to be upended into the mouth, with the head tilted back, in order to harvest la derniére goutte--the last drop. And she's right. Some bottles of wine must be completely finished, with none, I mean zero, sacrificed to the dishwasher.
In fact, for this year, I'm resolved to bringing you wines that completely fit the concept of "L'Enverre". In other words...
Can we answer YES to the question,
"Would I shake out the last drop of this wine into my mouth because it is THAT GOOD?"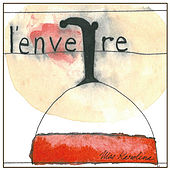 You want to join me in that challenge?
Mas Karolina L'Enverre Rouge 2016--a remarkable blend from century-old vines of Carignane and Grenache Noir grown on the inhospitable collines surrounding Maury. As dark, brooding and concentrated as a red wine comes. A saturated aroma of black fruits and African spices lead to a teeth-staining and succulent wine. (regular at $39, on pre-arrival at $29)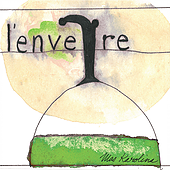 Mas Karolina L'Enverre Blanc 2015--all I can say is, "Wow." One of the most unique bottles I'll import this year. The local Macabeo, over 70 years old vines, is blended here with the noble Grenache Blanc and then vinified in old Burgundy barrels to give a white that is at once rich and creamy, and then again lively and refreshing. It will sing and dance with a nice barbecued chicken. (regular at $24, on pre-arrival at $25)
I'm hitting you with something pretty darn limiited to start the year. Caroline made just 2000 and 1200 bottles of each of the wines. We'll receive only 60 of each. But this is good. I like limited. The big importers usually don't fool around with scarcity too much. But me, this is the kind of stuff I WANT to bring to you. Sure, if you lived in Maury you'd go buy a few bottles directly from her winery, and that's what I'm trying to replicate here.
I expect the wines by mid-April, when all of the French wines I'll offer you this winter will arrive. To place an order simply reply to this email with your request: "One of each", "Three reds", "Mixed Six"--whatever your pleasure. Any six bottle order will garner you an additional 5% off, and any mixed dozen will earn a 10% reducition. Or, you can read more about Mas Karolina here, and order on-line.
Here's to a prosperous, healthy, and "upside down" 2018. Talk to you again next Tuesday.
Cheers!
Dan
PS--Here's the general plan for the first quarter: January--Rhone reds, a new PURE wine, and the most delicious white wine we've found in years. February--Italy, specifically the Piedmont, and maybe some finds from Portugal. March--back to France in the Loire, plus some more Rhone goodies.