As we often do, let's wrap up 2018 in style, okay?

The CorksCru 6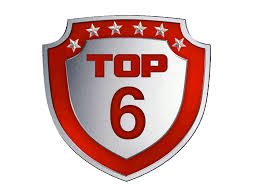 A few years ago we began the tradition of taking an honest and interested look at not just our top selling wines of the year, but our personal favorites too. We're talking now about the bottles that really got our juices flowing. You know, sometimes you smell and taste a wine that you just know "has" it. Everything clicks and before you know it there's a few ounces left in the bottle and you say, "dang, what just happened?"
Here's what we learned in 2018...
We continue to have a vested interest in the farmers and winemakers we meet, the wines they make, and the stories they have to tell. As of this writing we're working directly with about 50 wineries in France, Spain, Portugal and Italy, and this past year another 50,000 or so of their bottles found their way into our warehouse and then out into your car or onto a UPS truck. Thank you!

The real surprise for me however, is the amazing increases in white whites and sparkling wines. I've never featured either on this list, but this year--one of each! Folks are drinking bottles in these categories all year round. I suppose I should start ordering more!
Also, is a movement toward fruit-forward, lower alcohol wines--especially from grape varieties that used to be pejoratively described as "light" (whatever that means)--like Gamay, Pinot Noir, and Cinsault. We love them here evidently!
Toby and Julie Bainbridge 'La Danseuse', $25--Arguably this sparkling pink wine has become our "house bubbly" around here. And for good reason too. It's refreshing, natural, organic, and bone dry. A classy Loire Valley bubbly that would be hard to beat any day of the year.
Clos de Mez Fleurie 'Mademoiselle M' 2017, $24--Marie-Elodie Zighera is doing something unusual in Beaujolais--making Gamay into something that more resembles fine red Burgundy. Her "welcome mat" bottling is pure, elegant and refined. A star on the rise.
Mas Seren Etincelle Rouge 2016, $15--Undoubtedly our most popular winery. We've imported more from Emmanuelle Schoch over the past 3 years than any other winery. And I think I know why--dollar for dollar her wines can't be beat. This Cinsault based red is so pretty in the glass, mouth-filling, and almost quaffable.
Mathieu Cosme Vouvray 'Promenards' 2017, $25--I still tell wine lovers, after all these years, that coming to love and appreciate Vouvray, in all its shapes and styles, is the best thing they can do to grow their wine appreciation. This rich but dry version of Loire Chenin Blanc is Cosme's best in years. What a wine.
Puits de Compostelle Pinot Noir/Gamay 2015, $16--Our continued support of the little guy is best on display right here. Emmanuel Rouquette farms a mere 8 acres in the Burgundian countryside on the east side of the Loire. It is a pastoral and special location that yields wines that are pure country, but also purely wonderful. This could be your house everyday red.
Les Hautes Noelles 'HE-HO' la Rouge 2017, $16--Sometimes it's still important to crack open a bottle, and use it to wash down almost anything you might cook up. Here's one of those kind of bottles--fruit forward, luscious, and disappears far too fast. A juicy blend of Gamay and Grolleau grown near the mouth of the Loire at the Atlantic.
So there you have it--A six-pack Tour de France, but with a sparkling and white mixed in for good measure. And the highest alcohol of the bunch tops out at 13.2% I believe. And that's a good thing.
As we've done in year's past, the thing to do is wrap these babies up into a neat, ready to go unit. Need a last minute gift, to stock the wine cabinet, or to get ready for company? Here's your solution:
A six-pack of one each for just $99 (regularly priced at $121)
For just around $16 average bottle, what's your pleasure? To order, simply reply to this email with your request--"6-pack! HO HO HO"! Wines will be ready to go starting at noon, this Wednesday December 19th, and available to pickup through the weekend.

Plus, we'll have lots of other bottles open every day through the holiday for sampling, tasting, and tippling. Come see us soon from Wednesday-Saturday this week. (Then, we'll be on holiday til January 4th)

Happy Holidays and Santé!

Dan, Yamile, and Tom
Holiday Hours
We're open Wednesday-Saturday from 11am-6pm, straight through til Saturday 12/22