ICI, COMMENÇE LA LOIRE
HERE, THE LOIRE BEGINS
Salut Cru,
I hope you've kept some powder dry for this one. It is perhaps my favorite wine we import and far too many have hit the recycling bin at our house. And in this vintage, like in nearby Burgundy or the Rhone, it will be a classic--ready to drink now but will happily wait in your cellar for a decade or more. Many of you will recognize the label and reply straight away. Such is the following for this wine around these parts.
But first, let's start with some trivia...In what year did the following occur?
Edison makes electricity available for household use

Pulitzer buys the St. Louis Dispatch

First telephone installed in the White House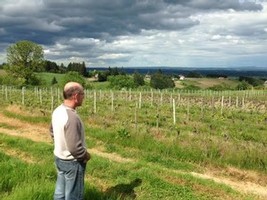 That would be 1878. Everyone on earth that was alive then has been gone for more than twenty-five years. This was also the same year that Jean-Claude Chaucesse's great, great grandfather planted Gamay vines on a small parcel of rose-hued granite near the city of Roanne. It was just four years after the phylloxera epidemic that killed nearly every vine in France. These same vines still stand, still yield fruit (although not much), and make one of the finest bottles of wine I've come across in my 25 years of doing this.
They may be the oldest vines in the Loire, and among the oldest in all of France.
I spent a pretty and glorious afternoon with Jean-Claude in 2015. I told him that I had visited a few other wineries in the region earlier that day and he winked at me as if to say, "well, you ended up at the right place." Four hours later I had made a new friend. We tasted some incredible wine together, learned an even more incredible story, and then we agreed to work together, with a handshake, while sitting at his kitchen table.
My kind of day.
Jean-Claude had never exported his wine before. Anywhere. His family has made wine in the village of Renaison (Côte Roannaise) for 13 generations, having started in 1610. (!) The land, the buildings, everything, has been passed from father to son over all those years. Prior generations also farmed Charolais cattle and grazed their stock on the high pastures above the village. But the wine? The wine has stayed near home, sold mostly to locals, and elsewhere in France. Jean-Claude was quick to warn me that he didn't have much of anything available, but I could see that I needed to persist on this one.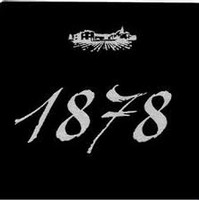 In 2010 he and his wife Laetitia decided to commemorate the 400th anniversary of their heritage winery La Paroisse (the Parish) by creating a special wine produced only from these old vines. They appropriately decided to name it 1878. Elegant and simple.
The old vines comprise only a portion of an hectare and the cuvée tops out at just a few thousand bottles each year. My notes from our tasting that day read: "Holy hell. So pretty and juicy. Red fruits, succulent & mineral; mouthwatering. J-C thinks the wine can age for 6-10 years, and then says, 'but why would you?' Sweet on the lips, incredible length. Elizabeth would love this!"
And so will you.
La Paroisse Cuvee 1878 Cote Roannais 2015
On Pre-Arrival just $17.50
To order yours please simply reply to this email with your request: "Three", "Six", "Solid Case"--and I'll get your order ready. I expect this one around August 15th. Or, click the link above to place your order on-line.
Cheers!
Dan
PS--Lots of Spanish and Italian wine just landed. If you've pre-ordered over the last few months, come and get 'em. Ready tomorrow...