Greetings!
Short and sweet today, friends. So here we go...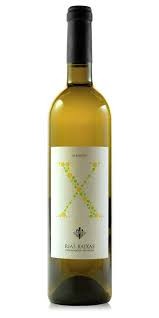 There is just no better deal going right now than this 6pack of spring-y white wines. These are some of our favorite "go to" bottles around here to have ready for action in the fridge.
These are daily drinkers, all ready to crack open on a moment's notice. But don't expect simple and boring. Noooo, when we look for value we're still looking for quality too. All of these come from some of my favorite mom-n-pop and independent winemakers in France and Spain.
The regular retail value on the wines is $105. But because we buy directly, this one is yours for just $84 on the 6-pack, or a slightly better $160 for a "double down" mixed case. (That's 20% off the sticker price, buddies)
Here's what's inside:
Sao del Coster Albariño 2015--There are just 5000 bottles a year, bottled from a 2 hectare parcel in proximity to the sea. I love this kind of white, salty on the lips, but with loads of richness (Albarino's nature I think), and a "serious wine" structure. This is not just a summer wine, or drunk only to cool off after mowing the lawn. ($17)
Lapinesse Graves Blanc 2016--This is a white Bordeaux (pure Semillon) with great length, complexity, layering and life. The 2016 is a showstopper--concentrated, filled with puissance, and finely tuned. Wow factor. ($18)
Mas Seren Etamin 2015--Roussanne (80%) and Grenache Blanc (20%) work together here in an unoaked, yet uncommonly rich white wine. The Roussanne gives weight and creaminess, and the Grenache Blanc a nice mineral hit of acidity and freshness. A wonderful white that will be great on any summertime picnic table. ($25)
Txakoli Garate 2016--The Zubiaur's are fourth generation farmers and winemakers but they only began bottling their own wine in 2007, preferring to either sell in bulk, or drink themselves. This Txakoli (chock-o-lee) is a bracing but rich wine that makes me think one part Muscadet, one part Albariño, and one part Sancerre. It's a complete white wine. ($17)
La Camarette Armonia Blanc 2016--I ate a meal at Camarette recently that started with a glass of their appropriately named Armonia, a truly lovely white wine that whet the appetite, and awakened my tastebuds. It's a true kitchen sink white crafted from Ugni Blanc, Rolle, Grenache Blanc and a splash of Viognier.

If there's a white in this mix that is meant as an everyday, crank-it-down, whatever reason bottle--this one is it! ($12)

Hautes Noelles Muscadet Les Parcelles 2016--Here's a super-fine, thousand-layered Muscadet that unfolds slowly in the mouth and over the hour you might take to drink it. Drinking and appreciating Muscadet is a must for any wine lover. I'd rank it up there with enjoying Riesling, Vouvray, or Chablis. Oysters anyone? ($16)
Okay, so how do you get one? Easy. You can simply reply to this email with your request, "sixer" or "mixed case", or click the link above to read more about each wine and order through our website.
The wines are all in stock and ready to go. I hope you'll dial one up and then come by to visit and taste wine with us real soon--maybe even tomorrow or over the weekend.
Cheers!
Yamile, Tom, and Dan