Hola!
Finding good Rioja isn't easy. There are lots of really bad wines that wouldn't even make good Sangria. But with Ana Fernandez Bengoa and Juan Garcia we have some lively, vibrant, juicy Rioja that may make ones eyes pop and say, "what do we have here!?"
Here's the bottom line: Too much Rioja on the market today is mass-produced crap. It comes from expansive vineyards and wineries that look like oil refineries. Finding a wine like this really gets me fired up because I know its an anomaly and oddity flying in the face of the reaility of this popular region.
Juan and Ana's wines are superbly delicious. Their 2012 Crianza was aged for one year in oak (as all Crianza must be) and then another two years in bottle before release. It technically classifies as a Reserva but they've chosen not to confuse the issue. This is pure, concentrated Tempranillo, with a nice purple-ish color and a fine dusting of tannins. $18. On Sale at $16.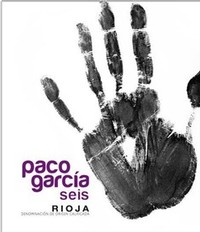 Their young, or joven, wine from 2014 is called Seis (Six), referring to how long it spends in barrels, a "half Crianza" if you will. Seis is more fruit-centric, with a hurricane of red fruits and jams coming from the glass and a nice quaffable texture. You might even slurp this one a bit cool. $14. On Sale at $12.50.
There are Rioja of two and three times the price for sale in Spain, Europe and elsewhere that would get smoked by these bottles. But for you? You can:
Grab a Pair for just $28.50
Or, make it a Six-pack, 3 of each, for just $75
Many of you have been asking for an everyday "house" wine for Tuesday Burgers or Thursday Pasta. Well, here you go amigos. Have at it. Please reply to this email with your request: "Pair", "Two of Each", "Sixer", "Mixed Case"--whatever soaks up your paella.
I'll have these wines and a few other things open for tasting as supply lasts for the rest of this week. Come and get 'em!
Cheers!
Jane