Hey Cru!
Hope you all enjoyed a great Labor Day weekend.
First, Save the Dates: Our next container is scheduled to arrive in the first part of October so we will once again throw open our warehouse doors for a direct "dock" pickup on Saturday (11-6) and Sunday (noon-4) October 13th and 14th. This was really fun when we did it in July. There's ample parking, plenty of room to elbow around, and this time I'll put out some nibbles too. (And...shuffleboard!)
If you perhaps missed some of my offers from the last few months that are on board the inbound container, I have a few items still available. Here they are:
Really Great Chablis: Guylhaine Begue-Mathiot's AC Chablis 2017 is just flat out delicious. I would put this one, her "welcome mat" bottling, up against lots of Premier Cru labels at twice the price. Regular $25, on pre-arrival at $18.
Gorgeous Gamay: Jean-Claude Chaucesse toils away in relative anonymity in the little known appellation of the Cotes Roannaise, about an hour from Lyon. His old vines Gamay called La Paroisse Coup de Foudre 2016 is my new "go to" red wine in our house. Mrs. Cru has made me promise to never run out. Regular $19, on pre-arrival at $15.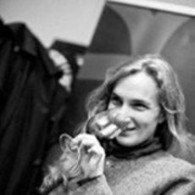 CRU Beaujolais Trifecta: A little farther east into Burgundy we find young vigneronne Marie-Elodie Zighera working two small but steep plots of beautiful vines in Fleurie. Her wines are refined, elegant, complex and delicious. And made to age. This Vertical 3-pack will get you one bottle each from 2012, 2013, and 2015. A neat way to see how Gamay can be ageworthy. $59 for the trifecta.
And a Mixed Six of Whites too: Where the Loire meets Burgundy, not far from Nevers and Charite-sur-Loire, we find Emmanuel Rouquette, farming just 4 hectares in Burgundy's smallest appellation. Here's a 6-pack of Emmanuel's whites--two bottles each of his Sauvignon Blanc 2017, Chardonnay 2017, and Pinot Gris 2015. A great mixed sixer for just $89.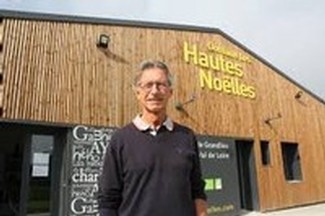 Perfectly Aged Old Muscadet: Maybe my favorite of the lineup is this 2011 Muscadet Moineries from my friend Jean-Pierre Guedon at Les Hautes Noelles. If you've never had the pleasure of drinking old Muscadet, then this is a must. It is so vibrant and shockingly good. I think this should be referred to as the white Burgundy of the western Loire. Regular $21, on pre-arrival for just $16.
The Dark Star: Emmanuel Schoch's Mas Seren Mintaka 2016, a heady blend of Syrah and Grenache, is a rich, complete wine from the off-the-beaten-path Cevennes mountains in southern France. A perennial favorite among the Cru, and the stingy 2016 vintage really yielded something magical. A wonderful un-oaked example of how simply complex a wine can be. Regular $32, on pre-arrival at $25.
To order any of the above you can simply reply here with your request(s), or click the links to read more and order online. All these wines are "on the water" now and will be ready to pickup at our warehouse event on October 13th and 14th.
Or you can write me back and say, "dude, how about a good mixed 6, or mixed case?" I'll work you up something great!
What's on deck?
Over the next few months through Thanksgiving I'll wrap up 2018 with some pretty great stuff. Keep some powder dry!
There will be new Priorat and Montsant from Spain, some incredible and tasty discoveries from Bordeaux, a few Italian gems from Piedmont, Tuscany, and Sudtirol, as well as a few whites from Spain and France sprinkled in. All of these wines are scheduled to arrive and be ready for pickup in early December, and in time for end of year holidays. Stay tuned...
Cheers!
Dan