THE MOST UNDER-RATED WHITE WINES IN FRANCE?
Happy Thursday!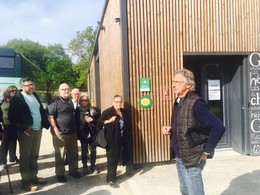 This is a great intro to Muscadet--one of France's most maligned, yet widely consumed wines. Go figure.
Jean-Pierre Guedon's enthusiasm for what he's doing is infectious, and his wines are equally memorable. Regrettably, after a horrendous frost in 2016, and now a new, possibly worse, one over the last few days this pas Spring, there just won't be much his steely Muscadet to go around in the coming years.
It's a shame, and a business nightmare, but, what little is available, is truly GREAT.
Jean-Pierre's winery is called Domaine Les Hautes Noelles. It is a spotless and airy place, ready for anyone to eat from the floor. And there, beneath the floor, are his underground tanks, very common in the area, where he ages his long-living Muscadet Moineries 2011. If you've never tasted 6-year old Muscadet, you're missing a real treat, especially at just $18.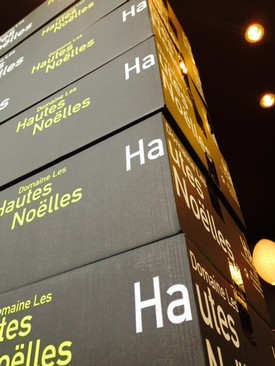 On a recent visit Jean-Pierre introduced us to his friends Emmanuel and Baptiste, oyster-farmers in the nearby Vendée. These dudes literally pulled oysters from the water, shucked them sur place, and we slurped them down with the quivering Muscadet Les Granges 2014. Wow. Only $16.
Here is our bold (and opinionated) impression: There are no better Muscadet available today than those of Jean-Pierre's at Hautes Noelles. Period. The fact that he has now converted fully to organic viticulture adds value and life to his wines and puts the icing on the proverbial cake.
Today we'd like to offer you a Muscadet DEUCE, 1 bottle each in order to give Jean-Pierre's wines a try, for just:
$29/per 2-pack
or better, make it a "Sixer" for an even better $81 ($13.50/bottle)
The reality is that we might not be able to order much wine fro Jean-Pierre in the coming two years. For lovers of fresh oysters, shrimp, white fish, goat cheese, and other simple delights that demand a crisp and refreshing white wine, this is a bummer. But alas, we shall persist.
To order, please simply reply to this email with your request--"Deuce" or "Sixer", or click the link or photos above to read more about Jean-Pierre and order online. The wines are in stock and ready to roll right now...
Cheers!
Amalie, Yamile, and Dan