It's just REALLY light-colored red wine, right?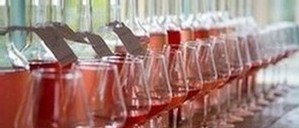 Rosé's image as sappy, sweet and gummybear has finally run its course, I think. It's a-ok to drink the stuff just about anywhere, anytime.
So, let's do it.
Our haul of rosé this year comes from six vigneronnes across the Mediterranean in southern France. But why choose just one or two. For just $75 you can try one of each, or better a "double down" case made up of 2 of each will run you just $144. A square deal!
Click the wines below to read more about each winery but place your order by choosing "Pink Don't Stink", the top item on the list.
Enjoy!