Giovanna Tantini (Veneto, Lago di Garda, Lazise)
DOC Bardolino, Chiaretto, Bianco di Custoza and IGT Veronese Rosso
Following Giovanna Tantini over a small rise and up into the vineyard was no simple task. This was a farm, after all – the terrain uneven and every centimeter of earth not planted to vine crowded by wild herbs, wandering roots, and grasses. I expected the usual – mud clods, stumbling over rocks, and a stinging insect or twenty. As such, my nice shoes were safely tucked in the trunk of our tiny rental car.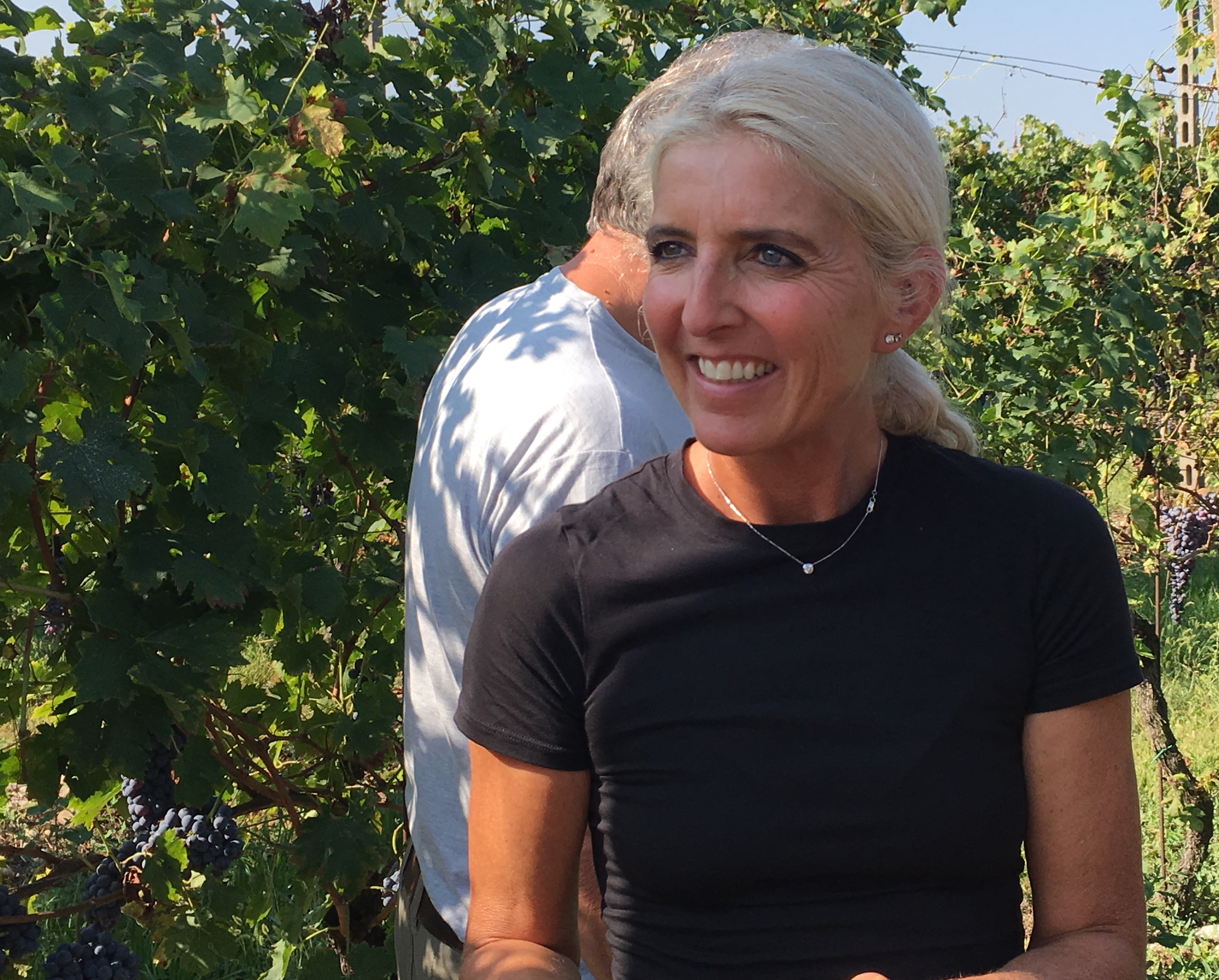 I occasionally like to tag along with Dan on his wine adventures. Take a break from the (never dramatic) teens, watch my husband talk with his hands, and meet these people he's always going on about. As such, I've been on at least a hundred vineyard tours (likely a gross underestimation.) But this one? This was different. This was more like a spiritual walk along the hillsides of Lake Garda – with a guide who was performing it all in a pair of envy-inducing, Italian high-heeled boots. HOW IS SHE DOING THAT? I kept wondering to myself. I mean, I'm lucky if I don't trip over my own feet on a good day.
We trailed the smiling, goddess-like Giovanna through row upon row of Garganega and Corvina, stopping to examine various plots and speak with the harvest crew. She let our friend, Steve, have a go at picking grapes. Smack in the middle of harvest, she didn't seem the least bit tired or stressed. Nope. She seemed thrilled to be among the vines, almost as though she was a part of them, and they were her friends.
This, my friends, is what loving your job looks like. Or was it those magic boots?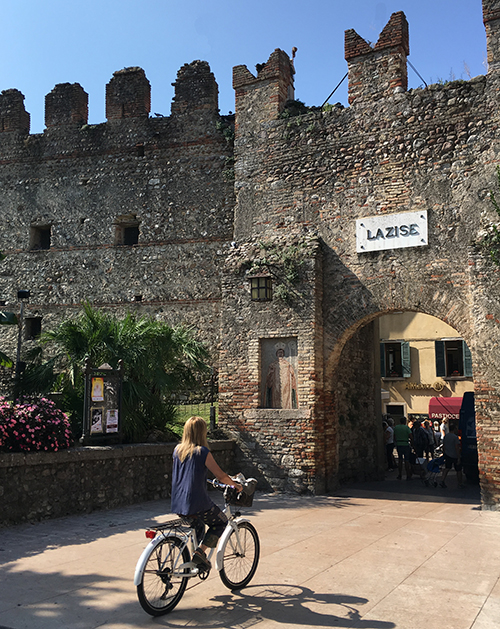 How she made so much time for us, I will never know. I felt alternately guilty (12 years of Catholic school, thank you,) and extremely honored by her attention. We sampled current vintages of Custoza and Bardolino at her tiny retail cave tucked away in the walled town of Lazise, then lunched on a saffron-scented seafood stew made with locally-harvested Vialone Nano rice.
Having finished our meal, we commenced with part II of that vineyard tour. Ascending the highest hill of Lazise, we were met by THE CUTEST, TINY ITALIAN GRANDMA, holding a tray of espresso. Oh yeah. No big deal. It was sorta like, "I just live at the top of this ridge with a view of Lake Garda, and I thought you'd like some coffee." You can't make this stuff up - the Italians are just like that. (Note: Grandma wasn't wearing stylish boots. She had apparently traded them for a La Pavoni.)
Our friend Roy begged, "Can you just leave me here forever???"
Giovanna's joyful, easy attitude undoubtedly infuses itself into her wines. They are bright and cheerful, like her rose-scented Bardolino, and also astoundingly refined and elegant, like those boots, and like her Ettore, a wine named for her son.
Much like Roy, I find myself wishing there was a "pause" button for these moments, one that would allow us to just hang out in the sun, a glass of Giovanna's wine in hand, forever.