Antoine Van Remoortere (Loire Valley, Morogues)
AOC Menetou Salon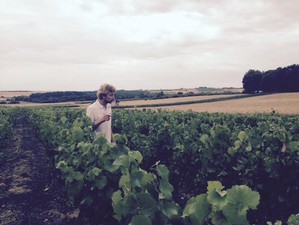 I was immediately embarrassed. Asking for appointments to see winemakers in late September is a tough assignment. They'll do it, but one must be prepared to conduct the visit IN the winery, wearing big rubber boots, and dashing among hoses, pumps, and other harvest-time implements. It's chaos.
So when I showed up for an appointment in the eastern one fall, I figured I had beat harvest but when I was taken to see the vineyard, and examined the vines seemingly already picked, I dropped my jaw and said to this guy, "I'm so sorry, I didn't think you had harvested yet. You must be too busy in the winery to see me!" He returned my comment with a serious and dazed look, waved his hands slowly in an arc around us, and dropped the bomb.
There are NO grapes this year.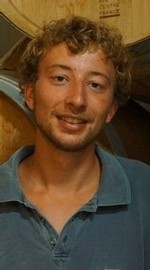 Yet there I stood, in perfectly manicured rows, freshly tilled soil, everything in its typical garden-like state. Yes, this winemaker had carried on with his agriculture since the end of April as if everything was running on normal. But it was anything but. A Spring freeze destroyed the crops of wineries in the Loire and Burgundy from the Cote d'Or to Chablis to Sancerre to Vouvray and on as far as Saumur, only 100km from the ocean.
Many wineries will have productions that are down 80%. Some a TOTAL loss. A catastrophe.
Yet onward they march, conducting their farming activities as if they were harvesting something anyway. They have to. Otherwise disease pressure sets in, rot ensues, lots of mildew, and these are the kind of problems that affect the following vintage. There's no conundrum, only expenses.
Such was the case with Antoine van Remoortere, a young vigneron in Menetou Salon. He wrote me a note recently to explain the NON-harvest situation and warn that there would be an allocation for me of his very good 2015s but that would be it for several years, and hopefully 2017 would bring some grapes. Because for 2016...?
...there will be nothing. Zero wine.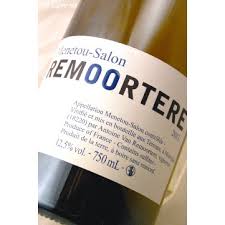 Woah.
Antoine's family came to the area from Belgium in the 60's to raise cows and cereals. They had a small farm vineyard to satisfy their family needs and sold the rest of their grapes to the local co-op. About five years ago Antoine convinced his father to convert a barn into a winery and begin botling their own wine. The winery is still a work in progress, without a tasting room or office. Its a construction site, really. Where do the funds come from to continue this? The bank, I guess. And selling every bit of inventory they can.
I suppose that's where we can help.
This is a truly small, farmstead winery. Antoine farms just four hectares split between white and red grapes, and makes just two wines. His Sauvignon Blanc is everything I love about Loire whites--tense, limpid, sneaky complex, and oozing with character.
Would it be fair to call this "baby" Sancerre? Maybe, but in many ways I like it more. There's a lot to love in this satellite appellation, that's for sure! And at just north of twenty bucks, it makes it less expensive than even the worst of Sancerre these days.
As for his red, I would challenge any Pinot lover to close their eyes and imagine a fine village Burgundy in stature, complexity, and finesse.
I'd put Antoine van Remoortere's Pinot into a heady category, among the best of what one tastes from village level Burgundy. I like my Pinot scrumptious, satiny, and sexy; not earthy, reduced, and smelly. I want pure, lively, aromatics that get my olfactory senses firing on all cylinders. This wine does it, and does it remarkably well, and probably more.