Domaine Daniel Boccard (Savoie, Boyeux-St. Jerome)
AOC Bugey and Cerdon Bugey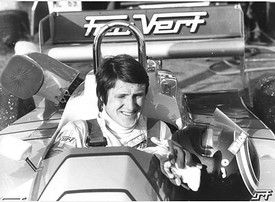 Equidistant between Lyon and Geneva is the Bugey, one of the tiniest wine appellations in all of France. Although one approaches the grand Alps from here, the altitude is modest, but the terrain is mountainous, roads are winding, and villages are seemingly hidden from plain sight, tucked into endless crags and crevices to protect them from winter. Vineyards are difficult to spot as well. An hectare here and there, always on a small scale. Our kind of place.

It's no surprise then that Bugey (pronounced Boo-zjay) is one of the best-kept secrets in France. Mostly this is because what is made there, stays there. With minuscule quantities of production, a somewhat isolated populace, and hordes of visitors year round, the wines of Bugey don't travel far before being slurped with an Alpine meal, or washed down apres-ski.

Vines have been planted in Bugey since Roman times, later resurrected by medieval monks, and only recently (2009) been recognized by France with AOC status. Today there are just three crus in Bugey, with one, Cerdon, dedicated exclusively to the production of sparkling wine.
Daniel Boccard is not going slow, and never has been. A six-time Alps Grand Prix racing champion in the 80's, Daniel retired to his family farm and began the task of making wine from their sub-alpine vineyards in the Savoie. To call his place in the wine world spectacular is selling it short.

Boccard works without fertilizers or chemicals and makes a wine that is as natural as could be called methode ancestrale. In this manner of producing sparkling wine all fermentation is spontaneous, no added sugars or yeasts, and is accomplished partially in tank at the beginning, but then slowly completed in bottle over the winter and spring following the harvest. The finished wine essentially defines what Bugey Cerdon should be--delicate bubbles that capture a slightly sweet, frothy, strawberry cream soda of a pink sparkling wine.

There's only one way to drink a Bugey Cerdon--ice cold, to start a meal, or to convivially enjoy while preparing the repast. The bottle must stay on ice regularly until its gone. When it is first poured a nice bit of garnet foam rises to the top of the glass then quickly settles into a persistent stream of tiny bubbles. The carbon dioxide helps the wine attack the nose with aromas of apple cider, wild berries, and red-fleshed plums. A real Alpine aroma palette.
There is no such thing as "a LOT" of Bugey Cerdon. As mentioned earlier, most is consumed locally, and most small, local vignerons politely turn away importers at the door. We somehow hit if off with La Famille Boccard and score about 15 cases each year.